Movies starring Tom Wilkinson Girl with a Pearl Earring
Girl with a Pearl Earring is the first feature for director Peter Webber. Most freshman filmmakers don't come close to Webber's level of accomplishment, and (not to take anything away from him) some of the credit must certainly be parceled out to ...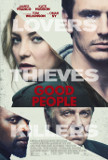 Good People
Although a serviceable thriller, Good People suffers from the disconnect that exists between its narrative structure and its pacing/tone. The "feel" desired by director Henrik Ruben Genz (making his first English-language feature after compiling a... Good Woman, A
It has taken this workmanlike adaptation of Oscar Wilde's play, "Lady Windermere's Fan," more than a year to reach U.S. movie screens. The reason it's here now probably has less to do with a sudden interest in Wilde than it does with the white-hot...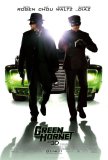 Green Hornet, The
Seen in standard (non-IMAX) 3-D. After several years of minimal screen presence, superheroes are coming back to multiplexes in 2011 with a vengeance. First out of the starting gate is Michael Gondry's re-imagination of The Green Hornet, a proper... Importance of Being Earnest, The
The chief pleasure to be found in any version of Oscar Wilde's play, The Importance of Being Earnest, is the dialogue, and Oliver Parker's re-interpretation is no different. All of the great lines are here: "The very essence of romance is uncertai... In the Bedroom
In the Bedroom is arguably one of the year's most anticipated independent releases - a movie whose incessant buzz at Sundance carried it at the crest of a wave to Toronto, then placed it in theaters before the end of the year. For those unable to ... Last Kiss, The
I recommend The Last Kiss, but not without a misgiving or two. This movie is essentially a celebration of yuppie angst. It's about people in their late 20s who have issues with commitment and monogamy, who have lost their way and are trying to fin...
Lone Ranger, The
A fiery horse with the speed of light, a cloud of dust and a hearty "Hi-yo Silver" - the Lone Ranger! With his faithful Indian companion, Tonto, the daring and resourceful masked rider of the plains led the fight for law and order in the early West... Michael Clayton
When it comes to motion pictures, there are essentially two kinds of thrillers: visceral thrillers, which rely on action to generate tension and excitement, and intellectual thrillers, which burn more slowly but are often more satisfying in the end... Oscar and Lucinda
Ralph Fiennes is carving out a nice niche for himself in the genre of period piece romances. For his followup to the Academy-beloved The English Patient, he has once again turned to a love story, this time directed by accomplished Australian...