Movies starring William Fichtner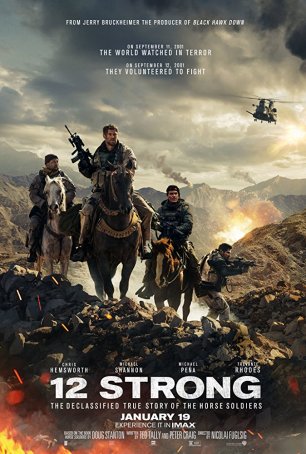 12 Strong
12 Strong represents a recent war as depicted on screen in an old-fashioned way. Back in the 1950s and 1960s, war movies followed an established template that pitted the "good guys" (often Americans) against the "bad guys." Such fi... Armageddon
Deep Impact has been buried. Godzilla's size didn't matter as much as TriStar hoped it would. Six Days, Seven Nights took about that long to come and go. Now it's time for Bruce Willis to kick asteroid. Recalling the amazing box-office assa... Black Hawk Down
1998's Saving Private Ryan introduced a new era of war movies. Gone are the bloodless tales of gallantry which portrayed the battlefield as a place where the fruits of bravery are victory. Replacing them are stories steeped in the gritty reality ... Blades of Glory
Will Ferrell can be the most maddening of comedians. There are times when he's so funny it hurts to watch him. Then there are times when he's so unfunny it's painful in a different way. Consistency, thy name isn't Ferrell. Blades of Glory is pre... Contact
Contact is likely to change a lot of perceptions -- not only about the role of humankind in the universe, but about what special effects can do for a movie when they're used in the service of a story, rather than the other way around. Contact... Crash
Ensemble features can be daunting, yet some filmmakers embrace the challenge, and their results reward an audience. A lot of characters are woven into the tapestry of Crash, the feature directing debut of TV veteran Paul Haggis. (Haggis was also O...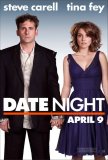 Date Night
There's a reason why so many action/comedies are failures. This is as true for more obvious misfires like The Bounty Hunter and Cop Out as it is for minor infractors like Date Night, an affable but ultimately forgettable example of the genre. In ...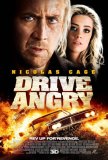 Drive Angry
Seen in standard (non-IMAX) 3-D. The appeal of Drive Angry is much the same as that of Piranha: a willingness to revel in absurdity to the degree where the exhilaration is infectious. This is a comic book come to life. A combined homage to/paro...
Elysium
Elysium is a thoroughly entertaining science fiction/action spectacle that reinforces the argument that director Neill Blomkamp (District 9) has what it takes to enthrall audiences. However, I can't help but wishing this material had been given "th... First Snow
Like most intelligent movies that dare to demand that the movie viewer think by pondering the question of predestination versus self-determination, First Snow is a downbeat affair. The interest here isn't whether the main character will circumvent...