Movies directed by Michael Bay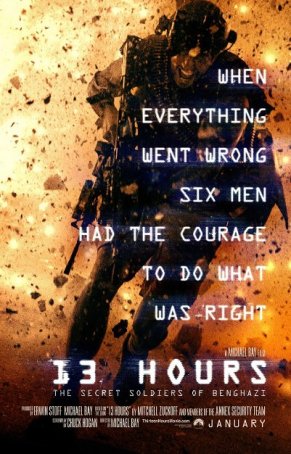 13 Hours: The Secret Soldiers of Benghazi
Benghazi. Few words have become more politicized in the last decade than this one, the Libyan city where, on September 11, 2012, two U.S. diplomatic compounds were sacked and four men (including Ambassador Chris Stevens) killed. It became a political...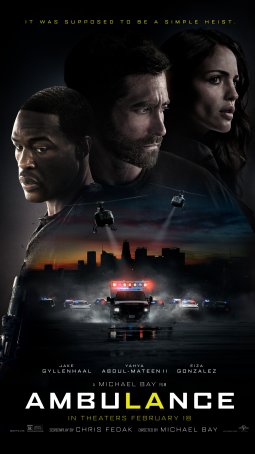 Ambulance
If you're more interested in visual razzamatazz than little things like character development or interaction, Ambulance may be your movie. If you prefer sweeping, hyperkinetic camera movements and spastic editing to a coherent narrative, Amb... Armageddon
Deep Impact has been buried. Godzilla's size didn't matter as much as TriStar hoped it would. Six Days, Seven Nights took about that long to come and go. Now it's time for Bruce Willis to kick asteroid. Recalling the amazing box-office assa... Bad Boys
48 Hours, Beverly Hills Cop, and Lethal Weapon were all, to some extent, reasonably entertaining action films. The unavoidable result of their success has been a long string of sequels and rip-offs. The latest is Bad Boys, an overlong sample ... Bad Boys II
The only thing as bad as bad comedy is bad action. Bad Boys II has plenty of both. In fact, those two things are all it has, unless you count the small helping of bad drama. When it comes to this movie, the word "bad" initially seems highly appr... Island, The
If there are lots of flashes and bangs, and smoke and fire, either your car has just rear-ended a Pinto or Michael Bay has made a new movie. Sometimes, both are disasters. In the case of The Island, there's enough fun to be had that it's almost p...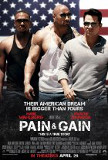 Pain & Gain
With a title like Pain & Gain and Michael Bay at the helm, this review looked like a great opportunity for a vitriolic screed, but that's not going to happen. Defying expectations, Pain & Gain not only represents one of the best movies Bay has made... Pearl Harbor
To think of uber-producer Jerry Bruckheimer and action director Michael Bay is to be reminded of popcorn-and-eye candy trifles like The Rock and Armageddon - movies where flashy special effects and lobotomized scripts are arguably assets. The pair... Rock, The
It seems that once every dozen-or-so years, Sean Connery has the urge to go back into Bondage. After turning in his tuxedo and Aston Martin following 1971's Diamonds Are Forever, Connery ventured into the acting market as a free agent. His v... Transformers
When it comes to Transformers, I have no ax to grind, pro or con. For me, it's just another loud, plot-deficient summer motion picture. In this case, nostalgia doesn't grip me - I'm too old to have played with the gadgets or watched the cartoon. ...