Movies starring Sean Connery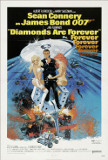 Diamonds Are Forever
Released in 1971, Diamonds Are Forever was Sean Connery's final "official" turn as James Bond (although he eventually starred in Never Say Never Again, 1983's Thunderball remake). After skipping On Her Majesty's Secret Service, Connery was lure...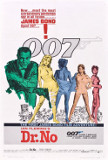 Dr. No
Barring a television adaptation of Casino Royale in the 1950s (not to be confused with the 1967 movie of the same name), 1962's Dr. No was the first opportunity fans of Ian Fleming's James Bond had to watch the intrepid superspy in action. Ho... Dragonheart
In the early summer sweepstakes, Warner Brothers has weighed in with Twister, Paramount with Mission Impossible, and now Universal with Dragonheart, director Rob Cohen's swords-and-sorcery saga. No prizes for guessing which is most likely to be th... Finding Forrester
With next year's Oscar nominations set squarely in its sights, Finding Forrester arrives in theaters at the right time of the year (December) with the right kind of star power (Sean Connery, F. Murray Abraham, Anna Paquin) and the sort of feel-good...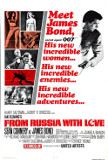 From Russia with Love
From Russia with Love, along with its successor, Goldfinger, represents Bond at his best. Although the series has run for more than thirty years with seventeen "official" entries, it has yet to better, or even equal, what it achieved in 1963-19...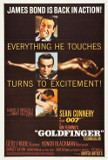 Goldfinger
With 1964's Goldfinger, the third James Bond story to reach the screen, the "Bond formula" had reached maturity. Screenwriter Richard Maibaum, a participant in the scripting of the previous two movies, Dr. No and From Russia with Love, had id... Good Man in Africa, A
A Good Man in Africa, based on William Boyd's novel of the same name, is supposed to be a biting satire on the colonial attitudes of British subjects. The problem with the film is that it's frequently more tedious than funny. The story -- tha...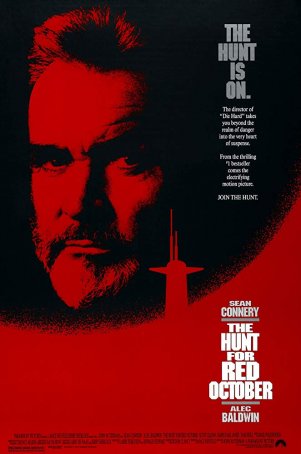 Hunt for Red October, The
When Paramount Pictures greenlit production for The Hunt for Red October, there was no thought of it becoming the first film in a "Jack Ryan" series. Red October, Tom Clancy's debut as an author, became an international best-seller but wa... Indiana Jones and the Last Crusade
Although the third chapter in the Indiana Jones saga doesn't approach the highs of Raiders of the Lost Ark, it also avoids the lows of The Temple of Doom. A fitting end to the original trilogy, Indiana Jones and the Last Crusade captures some of t...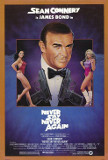 Never Say Never Again
In 1971, following the release of Diamonds Are Forever, Sean Connery announced that he would "never again" play the role of James Bond. As a result, the producers brought in Roger Moore, and the series continued. 12 years later, in 1983,...