Movies directed by Gus Van Sant Finding Forrester
With next year's Oscar nominations set squarely in its sights, Finding Forrester arrives in theaters at the right time of the year (December) with the right kind of star power (Sean Connery, F. Murray Abraham, Anna Paquin) and the sort of feel-good... Good Will Hunting
In essence, Good Will Hunting is an ordinary story told well. Taken as a whole, there's little that's special about this tale -- it follows a traditional narrative path, leaves the audience with a warm, fuzzy feeling, and never really challenges o...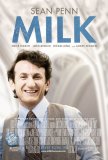 Milk
30 years have passed since the assassination of San Francisco Supervisor Harvey Milk and, the ballot passage of California's recent Proposition 8 notwithstanding, advances have been made in the area of gay rights, although there are still many hurd... Paranoid Park
Paranoid Park is a rare breed: a movie about teenagers in which the characters talk like real teenagers, act like real teenagers, and are played by real teenagers. The difference between what's presented in this production compared to what we're u...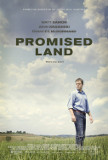 Promised Land
It's easy enough to label Promised Land as the "anti-fracking movie" because, ultimately, that's what it becomes. Before the overtly political, sloppy ending, however, there are some interesting dynamics at play here about how corporations operate ... Psycho
[Click here to read my review of the original 1960 film.] There's no secret why this new version of Psycho exists. Redundant and unnecessary as it is, it will likely make money for Universal Pictures (a studio in dire need of a box office succe...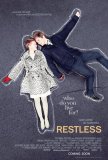 Restless
The most surprising thing about Restless, the latest film from indie director Gus Van Sant, is how conventional it is. Of course, this is not the first time Van Sant, whose penchant is for offbeat productions with little widespread appeal, has ente... To Die For
Following the disastrous Even Cowgirls Get the Blues (my selection for the worst film of 1994), it's a safe bet that Gus Van Sant's next move had to be a proverbial "step in the right direction." In fact, with the biting satire To Die For, the dir...