Movies starring Matt Dillon Crash
Ensemble features can be daunting, yet some filmmakers embrace the challenge, and their results reward an audience. A lot of characters are woven into the tapestry of Crash, the feature directing debut of TV veteran Paul Haggis. (Haggis was also O... Factotum
Welcome to the world of Charles Bukowski - poet, author, skid row denizen, alcoholic, and hero to millions (most of them in Europe). Factotum is director Bent Hamer's attempt to bring a version of Bukowski's novel to the screen. This isn't ...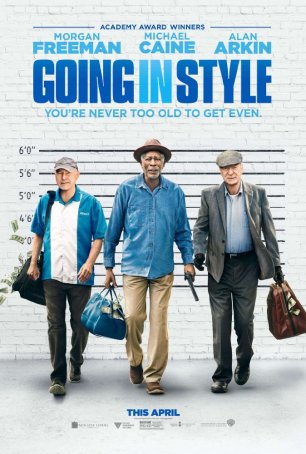 Going in Style
Just call it Grumpy Old Crooks. This quasi-remake of a 1979 caper film (which starred George Burns, Art Carney, and Lee Strasberg) makes wholesale changes to the structure of its forebear – unfortunately few of them are for the better. An in... Herbie: Fully Loaded
Herbie: the car that won't die. I suppose there are worse ways to spend a summer evening than in the company of this cast and the R2D2-like automobile, but hasn't the day of Herbie come and gone? The Love Bug first made its appearance in the 1968...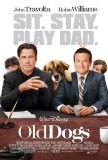 Old Dogs
Here's a primer for how to endure Old Dogs if an unfortunate series of circumstances should place you where seeing it is unavoidable. Arrive late and leave early. In between, visit the concession stand as frequently as possible and stand in the lo...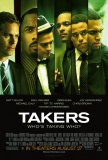 Takers
Takers is a standard-order heist flick that stays mostly true to its B-movie roots until the end, when director John Luessenhop attempts to inject a little seriousness (there's some slow-motion and even an operatic score) into an otherwise unpreten... There's Something about Mary
The Farrelly Brothers' first two films, Dumb and Dumber and Kingpin, were outrageous, uncouth, bawdy, and unapologetically lowbrow. Their third film, There's Something about Mary, is all of those things and one more: hilarious. I rarely chuckl... To Die For
Following the disastrous Even Cowgirls Get the Blues (my selection for the worst film of 1994), it's a safe bet that Gus Van Sant's next move had to be a proverbial "step in the right direction." In fact, with the biting satire To Die For, the dir... You, Me and Dupree
You, Me and Dupree represents the second high-profile movie of the summer of 2006 to be mis-marketed as a comedy. As with The Break Up, this stars one of the featured actors from last year's surprise hit, Wedding Crashers. However, Owen Wilson isn'...