Movies starring John Travolta Be Cool
Be Cool, the belated sequel to 1995's Get Shorty, has moments when we think it's going to work. It occasionally tantalizes with witty dialogue and sharp supporting performances. Alas, those are only teases - the film is priming us for something t... Broken Arrow
By another name, Broken Arrow is Speed gone nuclear. Yet, despite all the explosions, violence, special effects, and other choreographed excesses, this film doesn't have quite the same impact. It's fun, to be sure, and the wild ride doesn't let u...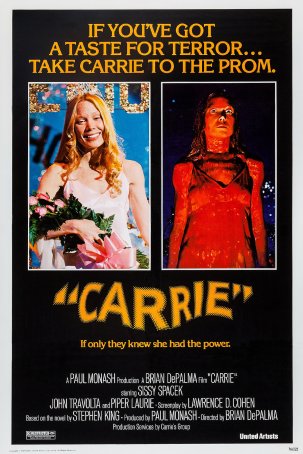 Carrie
It's probably unfair to blame the failure of Carrie on Steven King. While it's true that the script, written by Lawrence D. Cohen and based on King's novel, is a mishmash of clichés and poorly-realized characters, director Brian De Palma des... Civil Action, A
Let me begin this review by stating that I am weary of courtroom dramas. This is in large part because of John Grisham, whose popularity has encouraged screenwriters exploring this genre to fall into familiar, predictable patterns. Seen in retros... Face/Off
Face/Off, the third English-language feature from acclaimed Hong Kong director John Woo, isn't the best movie of the summer, but it certainly features some of the best action. Woo, who is known and appreciated for his unique stylistic approach to ...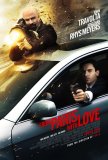 From Paris with Love
Sometimes, movies aren't about plot and character. Art films can be more about how they look and feel than whether they tell a coherent or engaging story. Musicals can be all about song and dance. And action films can be gauged by how well they ... Get Shorty
The better you know movies, the more appreciation you'll have for the wit and energy of Barry Sonnenfeld's Get Shorty. While it's quite possible for the cinematically unaware to enjoy this film -- it's got a fair amount of readily-accessible comed... Grease
Grease is a perfect way to become immersed in the recent past. Not only was it one of the top box office draws in 1978, but it capped off a decade of '50s frenzy (that began, ironically, with the off-Broadway opening of the play Grease in 1972). ... Hairspray
Hairspray follows in the footsteps of Little Shop of Horrors and The Producers as campy movies that became even more campy stage musicals before returning to the screen in lavish song-and-dance productions. (Spamalot may be the next title to follo... Michael
Undeterred by the universally hostile reaction to her previous holiday picture, Mixed Nuts, director Nora Ephron (Sleepless in Seattle) is back at it again this year with Michael, the second angel-comes-to-Earth feature of the month. While this ma...