Movies starring Samantha Mathis American President, The
It's hard to believe that The American President was made by the same man responsible for the no-holds-barred satire of This Is Spinal Tap. Is there any element of American culture more ripe for the humorist's razor-sharp wit than presidential pol... American Psycho
Sight unseen (except by attendees at the 2000 Sundance Film Festival, where the movie premiered), Mary Harron's American Psycho has already become one of the most controversial motion pictures of the year (making it a "must see" for some film-goers...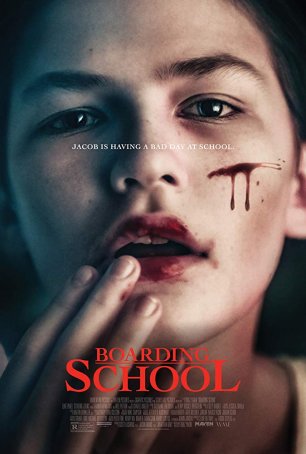 Boarding School
Spoilers Ahoy! It is almost impossible to discuss Boarding School in any reasonable detail without revealing a significant plot point. You have been warned. As horror movies go, Boarding School is worth seeing simply because it's differ... Broken Arrow
By another name, Broken Arrow is Speed gone nuclear. Yet, despite all the explosions, violence, special effects, and other choreographed excesses, this film doesn't have quite the same impact. It's fun, to be sure, and the wild ride doesn't let u... How to Make an American Quilt
There's more to a quilt than fabric and thread -- each patchwork design has its own unique story (or stories) to tell. In How to Make an American Quilt, the first Hollywood release from Australian director Jocelyn Moorhouse (Proof), we come to... Little Women
"I think the title [of Little Women] has been so off-putting for men over the generations. They feel this is a terribly 'girly' story. But it's actually a wonderful epic tale about family where men's roles are just as important and deeply involve... Pump Up the Volume
Those who would bundle Pump Up the Volume with the other numerous teenage-oriented movies to dot the '80s and '90s cinematic landscape do the film and themselves a great disservice. Pump Up the Volume is smart, perceptive, thought-provoking, and w... Punisher, The
Jonathan Hensleigh's directorial debut is the second movie to be based on the Marvel Comics character of The Punisher. The first film, released in 1989, stars Dolph Lundgren in the role essayed here by Thomas Jane. The earlier picture is rarely ci...