Movies starring David Paymer American President, The
It's hard to believe that The American President was made by the same man responsible for the no-holds-barred satire of This Is Spinal Tap. Is there any element of American culture more ripe for the humorist's razor-sharp wit than presidential pol... Amistad
Here's a word analogy: Amistad is to The Lost World as Schindler's List is to Jurassic Park. In 1993, after Steven Spielberg made the monster dino hit, many critics described Schindler's List as the director's "penance" (as if there was a need for...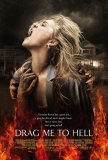 Drag Me to Hell
Oh no, not another PG-13 horror film! "But wait," you say. "It's by Sam Raimi." Perhaps, then, it shouldn't be routinely dismissed as just another tale of demons and ghosts that has been emasculated with the goal of appealing to pimple-faced teen...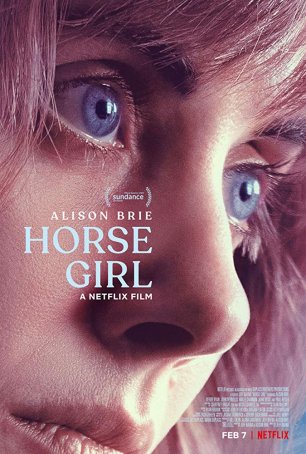 Horse Girl
While watching Horse Girl, which is either a whacked-out science fiction film or an exploration of mental illness (my money is on the latter), two other titles came to mind: Kristin Wiig's Welcome to Me and Darren Aaronofsky's mindfuck, mo... Hurricane, The
"Hate put me in prison. Love's gonna bust me out." Those words, spoken by Rubin "Hurricane" Carter (Denzel Washington), form the thematic foundation of Norman Jewsion's latest film, The Hurricane. Alternatively tragic and triumphant, it is an ex... In Good Company
Universal Pictures is touting In Good Company as being "from the producers of About a Boy." While that's a true enough statement, let's not forget that the team of Chris and Paul Weitz were also responsible for the popular American Pie series. Th... Mighty Joe Young
When Mighty Joe Young first reached screens in 1949, nearly everyone recognized it as an attempt to re-create the magic and mystique of King Kong. Many of the same people were involved -- Ernest B. Schoedsack in the director's chair, Robert Armstr... Nixon
It's always a tricky proposition to make a motion picture based on recent history -- and the more public the episode, the more difficult it is for the film maker to balance drama with accuracy. This is especially true when that film maker is Olive... Payback
Payback is the most viscerally involving thriller to be released in the last several months. Granted, the plot is far from air-tight (in fact, towards the end, it begins to resemble Swiss cheese), but the adrenaline level is heightened to the poin... Quiz Show
"Something changed with this [quiz show scandal]. It really marked the end of a period of innocence in our social history. No longer did people believe that what you saw on television was the truth... It may sound peculiar to us today that a...