Movies directed by Oliver Stone Alexander
To sum up Alexander in three words, I would choose the following: three-hour miscalculation. Although some aspects of Oliver Stone's sword-and-sandals epic are worthy of mention (and even praise), they are dwarfed by the missteps and examples of b... Any Given Sunday
It is well known that superlative film editing can save a mediocre motion picture. Sadly, the opposite can also be true. A case in point is Any Given Sunday, which, despite a potentially engaging story and a number of good performances, is at tim...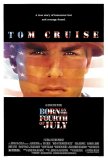 Born on the Fourth of July
Born on the Fourth of July is the middle chapter of Oliver Stone's so-called "Vietnam Trilogy." Begun with Platoon and concluded with Heaven and Earth, these movies are linked only by their connection to the war; they have no common characters. P... Heaven and Earth
With Heaven and Earth, Oliver Stone has completed his so-called "Vietnam Trilogy" - three films that examine different aspects of the war that, to this point, has provided the centerpiece of Stone's filmmaking career. The story begins in the vi... Natural Born Killers
Despite his reputation as one of America's foremost "serious" filmmakers, Oliver Stone's name under the "director" caption does not guarantee a good movie. I learned that lesson while enduring the seemingly-endless tedium of The Doors, and was rem... Nixon
It's always a tricky proposition to make a motion picture based on recent history -- and the more public the episode, the more difficult it is for the film maker to balance drama with accuracy. This is especially true when that film maker is Olive... Platoon
Since the end of the Vietnam War in the early 1970s, numerous motion pictures have attempted, with varying degrees of success, to capture one or more aspects of the most contentious American conflict of the 20th century. From this crop, three stand...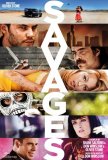 Savages
Savages is a drug-fueled crime delirium that doesn't break much new ground in the genre but offers a volatile concoction of violence, heroism, and amorality that is compulsively watchable. The director is Oliver Stone, a filmmaker often associated ...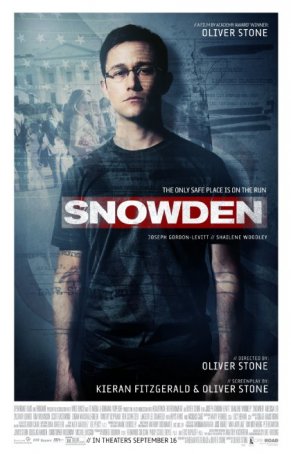 Snowden
Few would debate that the story of Edward Snowden's life is as compelling as it is controversial. Based on Oliver Stone's biopic, Snowden, it would also seem to be inherently non-cinematic. By opting to go with a straightforward account o...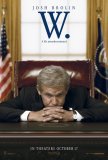 W.
It would be grossly unfair to criticize W. as a hatchet job - it's too clumsy for such a description to apply. This movie frequently feels like the shotgun marriage of Nightline and Saturday Night Live. Superficial, uninformative, and inert, this...