Movies starring Tom Cruise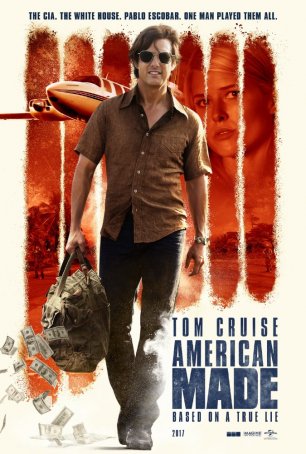 American Made
American Made is loosely – very, very loosely – based on true events. Ultimately, however, little of the real Barry Seal's life has made it into the film, which is used by director Doug Liman (The Bourne Identity, Edge of Tomorrow) and ...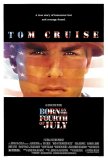 Born on the Fourth of July
Born on the Fourth of July is the middle chapter of Oliver Stone's so-called "Vietnam Trilogy." Begun with Platoon and concluded with Heaven and Earth, these movies are linked only by their connection to the war; they have no common characters. P... Collateral
Collateral is a classic example of how casting against type can sometimes result in a remarkable success. Here we have Tom Cruise, who has spent the majority of his career playing the good-looking, likeable, action/romantic lead, placed into the r...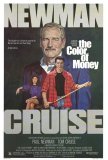 Color of Money, The
The Color of Money is a good movie, but perhaps not a good sequel. In revisiting the shady, obsessive world of former pool shark Fast Eddie Felson (Paul Newman), Martin Scorsese provides us with a character so different from the one found in Rober...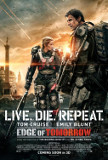 Edge of Tomorrow
As improbable a concoction as it might seem, Edge of Tomorrow is a curious mix of ingredients from the 1993 Harold Ramis/Bill Murray comedy, Groundhog Day, and James Cameron's 1986 sequel to Alien. An Earth-versus-aliens tale set in the near future... Eyes Wide Shut
Several years ago, I recall reading an interview with British novelist P.D. James (the author of the Adam Dalgliesh mystery series) in which she was asked why it took her an average of three to four years to write a new book when other writers work... Firm, The
Mitchell Y. McDeere (Tom Cruise) has just graduated in the top five of his class from Harvard Law School. With a record like his, there are understandably a lot of people interested in employing him. Offers abound from the large, the prestigious,... Interview with the Vampire
Francis Ford Coppola's Dracula. Mike Nicols' Wolf. Kenneth Branagh's Frankenstein. Suddenly, horror of the old genre (as opposed to the '80s slasher flicks) is back with a vengeance. The latest, and arguably the most ambitious, to enter this p...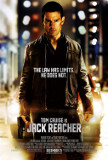 Jack Reacher
Jack Reacher has the distinction of being little more than it initially appears to be: a clumsily condensed mystery/thriller novel made into a movie that offers little more than every other clumsily condensed mystery/thriller novel made into a movi...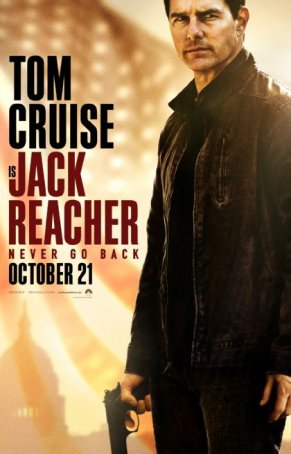 Jack Reacher: Never Go Back
"I wouldn't bet the mortgage on there being a Jack Reacher 2." - James Berardinelli, December 2012 Shows how much I know. Even though Tom Cruise's tarnished star is burning up in the atmosphere and it would be an exaggeration...