Movies directed by Sydney Pollack Firm, The
Mitchell Y. McDeere (Tom Cruise) has just graduated in the top five of his class from Harvard Law School. With a record like his, there are understandably a lot of people interested in employing him. Offers abound from the large, the prestigious,... Interpreter, The
The Interpreter is a cut above the average politically-based thriller. Although the events depicted in the film are fictional (as is the country in which some of the action transpires), they bear a more-than-passing resemblance to incidents that h...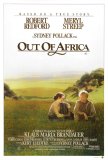 Out of Africa
Watching Out of Africa a quarter of a century after its release, it's almost impossible to guess how it won the Oscar for Best Picture. There's little doubt that this is a feast for the eyes and ears. The pairing of John Barry's lush score with D... Sabrina
These days, Hollywood seems to be almost entirely bankrupt of new ideas. For bursts of inspiration or innovation, the movie-goer increasingly has to seek out independent motion pictures. What we are getting more and more from the big studios is a...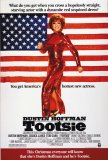 Tootsie
Tootsie works for three reasons: a sharp screenplay, good comic timing, and delightful performances. There's nothing deep or philosophical about the film. It doesn't try to solve the world's problems or uncover some great social truth. It's a ge...