Movies starring Catherine Keener 40-Year-Old Virgin, The
The 40 Year Old Virgin is proof that motion picture comedies can still be funny. Sadly, the kind of consistent humor delivered by this film happens too rarely. This is the movie Wedding Crashers should have been: rude, raunchy, uproarious, yet wi...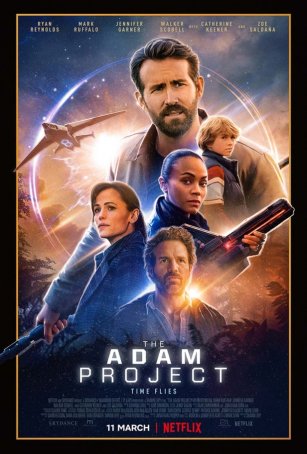 Adam Project, The
The Adam Project has much in common with last year's Shawn Levy/Ryan Reyolds collaboration, Free Guy (notably the somewhat questionable "science" content in the sci-fi tapestry and well as some dubious plot points), but this film has a more ... Ballad of Jack and Rose, The
The Ballad of Jack and Rose is a low-key character study about a father and daughter whose idyllic lifestyle is interrupted by the arrival of three newcomers. Not much happens in this film beyond the evolution of the characters and their relationshi... Being John Malkovich
These days, critics (and non-critics, for that matter) are fond of complaining about how multiplexes are populated by cookie-cutter motion pictures that follow safe, formula-derived patterns designed to please audiences who want a different version... Box of Moonlight
Tom DiCillo's offbeat Box of Moonlight is a film that I wanted to like a great deal more than I actually did. DiCillo is one of those few quirky directors who loves to play with both his audience and his subject matter. Unfortunately, all the lit... Capote
Capote tells two stories, presenting both without hiccups. The first is an exposé of how the title author's In Cold Blood was written. The second shows the emotional and psychic dissolution of the man who starts out the film as a brilliant eccentr...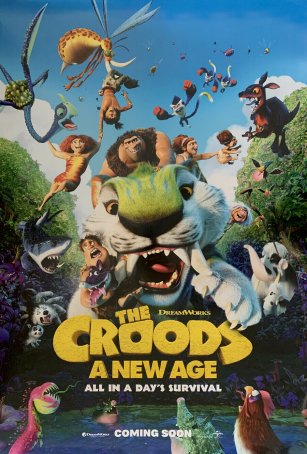 Croods, The: A New Age
Animated films come in three flavors: childish cartoons that are designed primarily to appeal to the under-10 crowd, middle-of-the-road efforts that at least make an attempt to entertain parents while never threatening established envelopes, and ...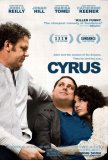 Cyrus
Every summer it seems there's a pleasant surprise lurking in an unexpected place. This year, Cyrus is a candidate. The cast might lead one to believe this is a Judd Apatow movie; after all, three of the four principals (John C. Reilly, Jonah Hill...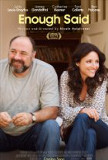 Enough Said
Enough Said is a maddeningly uneven dramatic comedy from writer/director Nicole Holofcener, whose previous efforts have shared the tone and a few of the themes with this one. The film's dramatic underpinning and the way it addresses impending empty...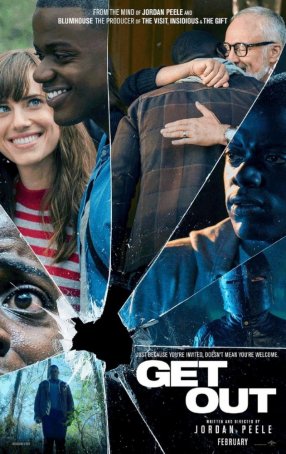 Get Out
Get Out is a horror film but it's not like any horror film that has reached theaters in a long time. To begin with, it's rated R, and the R-rated horror film has become something of an endangered species in this era of PG-13'ing everything. The...