Movies starring Daniel Day-Lewis Age of Innocence, The
It's New York City in the 1870s, a society ruled by expectations and propriety, where a hint of immorality can bring scandal and ruin. This is an America every bit as Victorian as her contemporary England. Into this world arrives Countess Ellen O... Ballad of Jack and Rose, The
The Ballad of Jack and Rose is a low-key character study about a father and daughter whose idyllic lifestyle is interrupted by the arrival of three newcomers. Not much happens in this film beyond the evolution of the characters and their relationshi... In the Name of the Father
Sometimes it's only through the greatest of tragedies and the gravest of injustices that human beings learn to relate to each other honestly and openly. Nowhere is this more apparent than in Jim Sheridan's searing In the Name of the Father, where ... Last of the Mohicans, The
There is so little wrong with this film that I'll get the incidental negatives out of the way first. The introductory moments are somewhat confusing, and it takes about fifteen or twenty minutes to get the characters and situations straight. Made...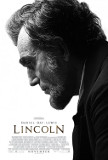 Lincoln
One of the many, many smart decisions made by director Steven Spielberg and screenwriter Tony Kushner when developing Lincoln was not to make it a traditional bio-pic of the 16th U.S. president. Instead, they confined the main story to a one-month ...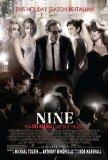 Nine
Nine represents director Rob Marshall's second big-screen musical spectacle. His previous effort, Chicago, won an Oscar; although Nine is likely to win its share of praise, it probably won't come close to achieving the same level of acclaim. Alth...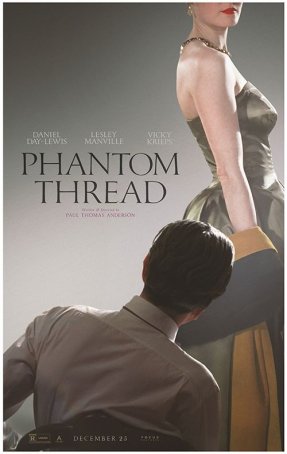 Phantom Thread
Phantom Thread, Paul Thomas Anderson's follow-up to 2014's Inherent Vice, feels a little like a mash-up of Bergman and Hitchcock without the verve of the latter and the subtleties of the former. What begins as a stately costume drama set i... There Will Be Blood
The best things about Paul Thomas Anderson's There Will Be Blood are not elements that will build large audiences. This is a film about character development/disintegration and a comprehensive look at the early days of the oil industry. The more ...