Movies starring Sally Field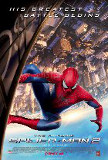 Amazing Spider-Man 2, The
It takes something lackluster like The Amazing Spider-Man 2 to remind viewers why movies like Captain America: The Winter Soldier are considered superior. In the superhero genre, it's too easy to become sloppy and fall back on clichés. The fifth S...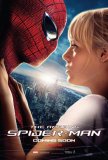 Amazing Spider-Man, The
Where to go with Spider-Man? That's the billion dollar question that has plagued Sony Pictures. One of their flagship franchises, Spider-Man is a proven money-maker that could not be allowed to lie fallow simply because the creative engine ran out ...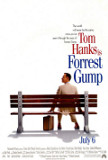 Forrest Gump
Since its theatrical release in the summer of 1994, Forrest Gump has become one of those movies seemingly everyone is familiar with. It's a cultural touchstone with lines like "Life is a box of chocolates" appearing everywhere from tee-shirts to gr... Legally Blonde 2: Red, White, and Blonde
Legally Blonde 2 should never have been made. It is a cinematic abomination - a source of embarrassment for everyone involved. There have been worse films this year, but none has been marketed as this fun-loving and upbeat. Worthwhile moments ar...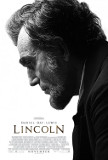 Lincoln
One of the many, many smart decisions made by director Steven Spielberg and screenwriter Tony Kushner when developing Lincoln was not to make it a traditional bio-pic of the 16th U.S. president. Instead, they confined the main story to a one-month ... Mrs. Doubtfire
It seems strange to watch Mrs. Doubtfire and not see Dustin Hoffman. This is, after all, a variation on Tootsie meets Kramer vs. Kramer, both of which featured Hoffman. Here, it's Robin Williams fighting for custody of his children, while donning...