Movies starring Robin Wright Beowulf
The legend of Beowulf, a mythical hero whose exploits were recounted in an 8th century epic poem, has gained unprecedented popularity some 1250 years after it was first told. With the success of The Lord of the Rings, which (along with the Harry P...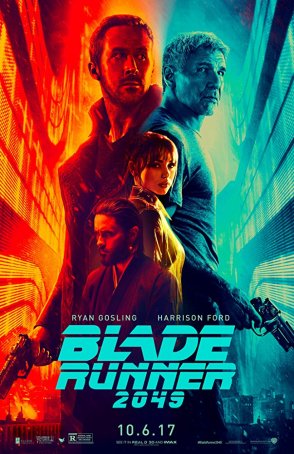 Blade Runner 2049
For 35 years, fans of Blade Runner have discussed and deconstructed the original film while speculating about where the story might go next. Director Ridley Scott bolstered the movie's mythos by participating in several reworked versions, inc... Breaking and Entering
Perhaps the kindest way to describe Anthony Minghella's Breaking and Entering is to say it's evident as being broken fairly early during the proceedings. There's no shortage of candidates for the fatal flaw: the artificial storyline; the presence o...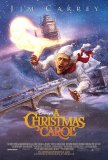 Christmas Carol, A
Review based on a 2-D (standard) screening. If I ever wanted to know what A Christmas Carol might look like as a high-end video game, I need search no farther than this motion picture, which takes the Dickens classic and converts it into somethi...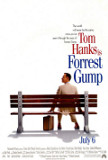 Forrest Gump
Since its theatrical release in the summer of 1994, Forrest Gump has become one of those movies seemingly everyone is familiar with. It's a cultural touchstone with lines like "Life is a box of chocolates" appearing everywhere from tee-shirts to gr... Girl with the Dragon Tattoo, The (2011)
The dark seeps out of the screen like living thing, evidence that The Girl with the Dragon Tattoo is more than a paycheck to director David Fincher, who has improbably affixed his own imprint on a movie that comes weighted down with possibilities a...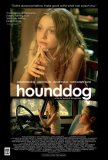 Hounddog
Hounddog began its public life at the 2007 Sundance Film Festival, where it was inauspiciously dubbed "the Dakota Fanning rape film." Poor audience and critical reception led the director to "re-work" the movie, which emerged from limbo for limite... Hurlyburly
Hurlyburly is a talky film - the entire movie is constructed around lengthy sequences of dialogue where the characters talk and talk and talk, often saying nothing. However, because the vocal rhythms are so perfect, the words are so well-chosen, a...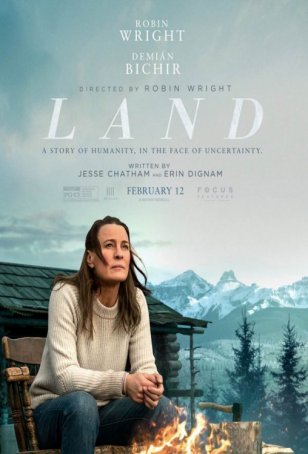 Land
For most of Land, Robin Wright is the only human onscreen, but it would be unfair to say she's alone. In fact, there are times when the grandeur of the scenery – the Rockies in all their untamed glory – threatens to overwhelm not only th... Message in a Bottle
For anyone who wept hopelessly at the tragic romance of The English Patient, Message in a Bottle is the movie you have been waiting for. In addition to being a beautifully-photographed motion picture with a solid (albeit melodramatic) storyline an...