Movies starring David Morse 16 Blocks
When I think of director Richard Donner, my mind gravitates toward titles like Superman and Lethal Weapon - high points in the filmmaker's career. Recently, however, Donner's output has been less impressive, and includes the bloated excess of Assa...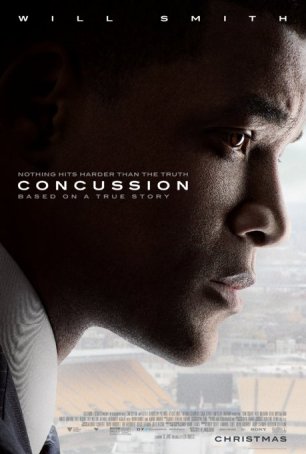 Concussion
Regarding a concussion as a serious brain injury is a relatively recent phenomenon. For many years, "getting your bell rung" (as the expression goes) was something people were expected to shrug off. For sports, the fix was to take a coupl... Contact
Contact is likely to change a lot of perceptions -- not only about the role of humankind in the universe, but about what special effects can do for a movie when they're used in the service of a story, rather than the other way around. Contact... Disturbia
Disturbia is a nice little mystery thriller that takes a wrong turn on the way to its climax and morphs into a slasher movie. This abrupt change in tone is as jarring as it is unwelcome and transforms what could have been an effectively tense conc... Dreamer
While many movies claim to be based on true stories, Dreamer takes it one step further. The film's official name is Dreamer: Inspired by a True Story. The word "inspired" allows a lot of creative license. In fact, very little of what happens in ...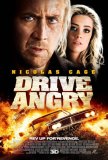 Drive Angry
Seen in standard (non-IMAX) 3-D. The appeal of Drive Angry is much the same as that of Piranha: a willingness to revel in absurdity to the degree where the exhilaration is infectious. This is a comic book come to life. A combined homage to/paro...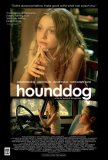 Hounddog
Hounddog began its public life at the 2007 Sundance Film Festival, where it was inauspiciously dubbed "the Dakota Fanning rape film." Poor audience and critical reception led the director to "re-work" the movie, which emerged from limbo for limite...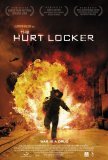 Hurt Locker, The
War is hell. It's a cliché, but not one that Hollywood often embraces. There are exceptions, of course, like Oliver Stone's Platoon, which takes no prisoners in depicting war as the gruesome, dehumanizing business it is. But Platoon and other f... Rock, The
It seems that once every dozen-or-so years, Sean Connery has the urge to go back into Bondage. After turning in his tuxedo and Aston Martin following 1971's Diamonds Are Forever, Connery ventured into the acting market as a free agent. His v...