Movies starring Kris Kristofferson Blade
Vampires. Few creatures of legend speak to human terror on a more fundamental level. Ever since the silent days of movies, when F.W. Murnau chilled audiences with Nosferatu, a creepy, atmospheric adaptation of Bram Stoker's Dracula, film-goers ha... Blade II
Those regarding Blade II as a travelogue will not be planning their next vacation to Prague, where the bulk of the motion picture takes place. (Economic considerations caused it to be filmed there.) The Eastern European city is portrayed as a shad... Blade: Trinity
If you're going to make a vampire movie, here's a piece of advice: leave Dracula out of it. The character is so iconic that virtually no cinematic interpretation will do him justice. Unfortunately, that's not something that writer/director David ...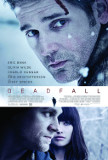 Deadfall
The most disappointing aspect of Deadfall is its conventionality. For a thriller, it's light on surprises. After a thunderbolt of an opening sequence, the storyline unfolds in a predictable manner and the ending, despite providing a sense of closur... Dreamer
While many movies claim to be based on true stories, Dreamer takes it one step further. The film's official name is Dreamer: Inspired by a True Story. The word "inspired" allows a lot of creative license. In fact, very little of what happens in ... Fast Food Nation
The idea underlying Fast Food Nation is intriguing: take the premise of the best-selling non-fiction book by Eric Schlosser and convert it into the backstory of a fictional film. Where director Richard Linklater runs into trouble is in the executi...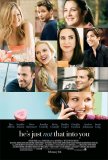 He's Just Not That Into You
He's Just Not That Into You seeks to mine the same vein of romantic comedy ore as Love, Actually - the multi-arc story in which characters cross each others' paths and interact in an attempt to show different facets of one emotion. Unfortunately, ... Jacket, The
A well-known saying goes something like, "In for a penny, in for a pound," and that seems to be an appropriate way to begin a discussion of John Maybury's The Jacket. A moody psychological thriller tinged with science fiction elements, The Jacket ... Limbo
There is little doubt that the most discussed aspect of writer/director/editor John Sayles' Limbo will be the ending. Unconventional and unexpected, the conclusion will inspire outrage in some movie-goers (a patron at the showing I attended hurled... Lone Star
In Lone Star, writer/director John Sayles (City of Hope, Passion Fish) cannily blends drama, romance, mystery, and social observation into a satisfying, if slightly overlong, whole. In the hands of a lesser film maker, this material could easi...