Movies starring Adrien Brody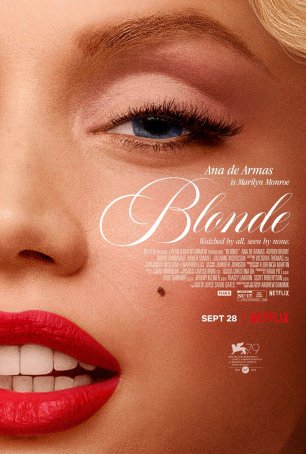 Blonde
60 years after her untimely death, Marilyn Monroe retains her mystique and mystery. Arguably the movie industry's biggest female star and the progenitor of the modern sex symbol, the "real" Marilyn (born Norma Jean Mortenson then baptize...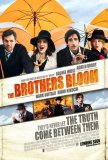 Brothers Bloom, The
The Brothers Bloom is a victim of timing. Originally slated to be released late in 2008, it was pulled by Summit Entertainment because the distributor wanted to find a more comfortable slot than the crowded end-of-the-year meat market. Instead of...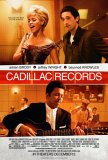 Cadillac Records
Cadillac Records, while not a "musical" in the traditional sense, is close to 50% musical content and 50% drama. Accordingly, it's about 50% good and 50% bad. The re-creations of some of the most noteworthy blues and early rock tunes from the '50... Darjeeling Limited, The
My reaction to The Darjeeling Limited is much the same as for most of Wes Anderson's previous efforts: it's an easy movie to admire but more difficult to like. Technically and thematically, there's a lot in The Darjeeling Limited to arrest the atte...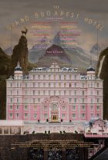 Grand Budapest Hotel, The
From The Royal Tenenbaums to Fantastic Mr. Fox, Wes Anderson's movies have always been quirky with exaggerated characters and surreal settings. The Grand Budapest Hotel is instantly recognizable as the director's output - it possesses all the quali... Hollywoodland
The question of whether actor George Reeves committed suicide or was murdered will go down in history as one of Hollywood's great unsolved mysteries. Allen Coulter's Hollywoodland, a fictionalized account (it uses both apocryphal stories and confi... Jacket, The
A well-known saying goes something like, "In for a penny, in for a pound," and that seems to be an appropriate way to begin a discussion of John Maybury's The Jacket. A moody psychological thriller tinged with science fiction elements, The Jacket ... King Kong
Spoiler Alert: This review assumes that the reader is familiar with the story of King Kong, including the ending. If you're not, and don't want to be spoiled, it's best to stop reading after the fourth paragraph and return once you have seen the ... King of the Hill
During the Great Depression in Saint Louis, Aaron Kurlander's (Jesse Bradford) family is falling apart. His little brother has been shipped off to live with an uncle, his sick mother (Lisa Eichhorn) has been admitted to a sanitarium, and his f... Pianist, The
To lump The Pianist in with all of the other Holocaust stories brought to the screen does a great disservice to this powerful, compelling motion picture. Crafted without a whiff of melodrama, this motion picture takes a steady, unflinching look at...