Movies starring Jeroen Krabbe Dangerous Beauty
Dangerous Beauty is a lavish historical melodrama that has enough suds, sex, and flashes of flesh to appeal to soap opera-lovers and enough substance to attract those of a more intellectual bent. However, while the movie does more than pay lip... Fugitive, The
Despite his innocence, Dr. Richard Kimble (Harrison Ford) has been tried, convicted, and sentenced to die for the murder of his wife. On the bus ride that takes him to the prison where he will spend the rest of his days, Kimble is accompanied by t... Immortal Beloved
Those who prefer more than a token of historical fact in their biopics may be less-than-enamoured with Immortal Beloved, an erratic look at the life of Ludwig van Beethoven (played by Gary Oldman). Writer-director Bernard Rose is obviously more co... King of the Hill
During the Great Depression in Saint Louis, Aaron Kurlander's (Jesse Bradford) family is falling apart. His little brother has been shipped off to live with an uncle, his sick mother (Lisa Eichhorn) has been admitted to a sanitarium, and his f...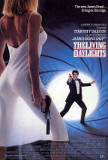 Living Daylights, The
I'll be among the first to admit that Timothy Dalton is a fine actor. But giving a solid performance has little to do with being a good James Bond, and, as accomplished as Dalton is, he's a failure as 007 in The Living Daylights (to give him ...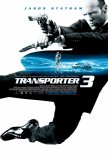 Transporter 3
The Transporter movies remind me of the Bond films of the '70s and '80s, in which each new installment tried to one-up its predecessor in terms of inventive and outrageous action set pieces. Without a doubt, Transporter 3 offers more innovative wa...