Movies starring Sela Ward Day After Tomorrow, The
Roland Emmerich must dislike New York City. After all, this is the third time he has destroyed it. The Day After Tomorrow, an ode to an apocalyptic endgame of global warming, is an old-fashioned disaster film with modern-day special effects. It'... Fugitive, The
Despite his innocence, Dr. Richard Kimble (Harrison Ford) has been tried, convicted, and sentenced to die for the murder of his wife. On the bus ride that takes him to the prison where he will spend the rest of his days, Kimble is accompanied by t... Guardian, The
There's nothing in The Guardian that audiences haven't previously been exposed to ad nauseam. Take a little of An Officer and a Gentleman and a little Top Gun and throw in some waves and underwater sequences, and you have The Guardian - only with ...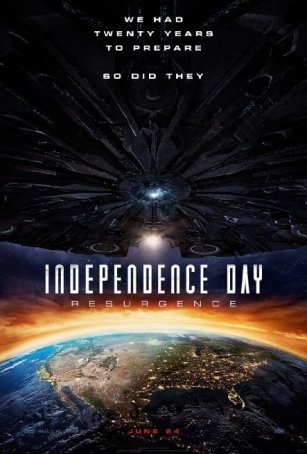 Independence Day: Resurgence
The temptation is there to say that Independence Day: Resurgence tarnishes the image of its predecessor but the original Independence Day wasn't all that good to begin with. It's probably better in our memories than it ever was on cellulo...