Movies starring Dennis Quaid American Dreamz
Is it possible to satirize something that, in and of itself, often crosses the line into self-parody? That's a question that American Dreamz attempts to address. The objects of Paul Weitz's lampoon are two ripe ones: American Bush and American Id... Any Given Sunday
It is well known that superlative film editing can save a mediocre motion picture. Sadly, the opposite can also be true. A case in point is Any Given Sunday, which, despite a potentially engaging story and a number of good performances, is at tim... Day After Tomorrow, The
Roland Emmerich must dislike New York City. After all, this is the third time he has destroyed it. The Day After Tomorrow, an ode to an apocalyptic endgame of global warming, is an old-fashioned disaster film with modern-day special effects. It'... Dragonheart
In the early summer sweepstakes, Warner Brothers has weighed in with Twister, Paramount with Mission Impossible, and now Universal with Dragonheart, director Rob Cohen's swords-and-sorcery saga. No prizes for guessing which is most likely to be th...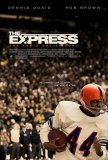 Express, The
The Express is the latest movie to join an ever-expanding subgenre of the "sports movie" category: fact-based films that explore the impacts of integration into various contests during the latter half of the 20th century. We have already seen prod... Far From Heaven
Welcome to the world of "Father Knows Best", white picket fences, and brilliant fall colors. Todd Haynes' Far From Heaven takes us to Hartford, Connecticut, circa 1957. However, unlike most traditional period piece dramas, the intention here isn'... Flesh and Bone
One night in the early 1960s, a young boy is taken in by a West Texas family. He claims that he's lost, and, being the decent folk that they are, his benefactors decide that it's their responsibility to see that he's fed, bathed, and given a place...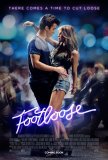 Footloose
When the characters in Footloose are dancing and the music is blaring, the film comes alive. It has energy and personality. Would that the same could be said about the dramatic scenes, which are hamstrung by a combination of mediocre acting and atr...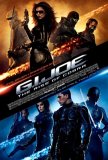 G.I. Joe: The Rise of Cobra
Not that long ago, toys were developed from movies. Now, it's the other way around. This wouldn't be a bad thing if the filmmakers took the time and effort to do something interesting with the premise. Even considering how well-established is th... In Good Company
Universal Pictures is touting In Good Company as being "from the producers of About a Boy." While that's a true enough statement, let's not forget that the team of Chris and Paul Weitz were also responsible for the popular American Pie series. Th...