Movies starring Meg Ryan Anastasia
Finally, there's a legitimate challenge to Disney. And, while it's unlikely that Twentieth Century Fox's Anastasia will break the Mouse's stranglehold on animated films, it's a good place to start. Anastasia is easily the best non-Disney anim... City of Angels
As the world hurtles towards the end of the second millennium, there seems to be an increased awareness of mysticism and things spiritual. Suddenly, it's hip to believe in God (not necessarily a specific god -- an amorphous, non-denominational dei... Courage Under Fire
It's often said that if you're going to borrow, borrow from the best. And, in motion pictures, one of the best is certainly Akira Kurosawa. His The Seven Samurai was remade as John Sturges' immensely popular The Magnificent Seven. His The Hidden... Flesh and Bone
One night in the early 1960s, a young boy is taken in by a West Texas family. He claims that he's lost, and, being the decent folk that they are, his benefactors decide that it's their responsibility to see that he's fed, bathed, and given a place... Hurlyburly
Hurlyburly is a talky film - the entire movie is constructed around lengthy sequences of dialogue where the characters talk and talk and talk, often saying nothing. However, because the vocal rhythms are so perfect, the words are so well-chosen, a... In the Land of Women
In the Land of Women is enjoyable for a movie in which pretty much nothing happens. The things that occur during the course of Jonathan (son of Lawrence) Kasdan's debut feature are all subtle and character-based. This is the sort of motion pictur... Joe vs. the Volcano
John Patrick Shanley made a name for himself by scripting Moonstruck, the award- winning 1987 romantic comedy starring Cher and Nicolas Cage. Joe Versus the Volcano, a provocatively-titled, modern day fable, is his fourth script and first oppor... Prelude to a Kiss
Prelude to a Kiss convinced me that Meg Ryan possesses the acting chops to be in more than light romantic fare - a distinction that her best-known movie at the time (When Harry Met Sally) had not claimed. In fact, her performance in this 1992 prod... Sleepless in Seattle
8-year old Jonah Baldwin (Ross Malinger) misses his mother, who died from cancer eighteen months ago. More than that, however, he recognizes that his father, Sam (Tom Hanks), is desperately lonely. So, on Christmas Eve, Jonah calls a radio talk-s...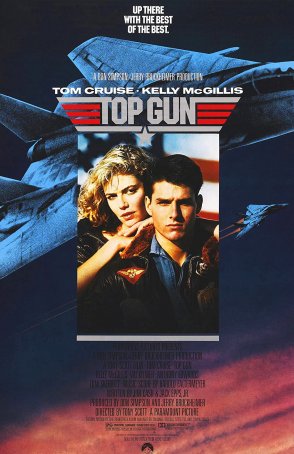 Top Gun
Top Gun is an '80s testosterone fix – a celebration of machismo and a recruiting film for the U.S. Navy. Typical of Jerry Bruckheimer/Don Simpson at their peak, the movie embraces masculine tropes to create a patchwork narrative that is almost...