Movies directed by Tony Scott Crimson Tide
Crimson Tide is a white-knuckler with a cop-out ending. It's a thrill-a-minute ride that concludes with a whimper, like a roller-coaster that has all the drops and twists early. Make no mistake, this is a good source of early summer fun, but with... Deja Vu
Wedding the phrase "Jerry Bruckheimer production" with the words "intelligent screenplay" might seem to be an unimaginable mismatch, but it has happened. Déjà Vu, the new thriller from Bruckheimer and director Tony Scott, impresses with both the... Domino
I'm sure the story of bounty-hunter Domino Harvey would make for compelling cinema if only Tony Scott had decided to film it without the masturbatory excesses that are evident in Domino. Over-the-top doesn't begin to describe Scott's off-putting, ...
Taking of Pelham 123, The
The Hollywood remake train continues unabated, racing through signals as it dives underground into New York City's subways. At least it can be said that this, the third version of The Taking of Pelham 123 (following the 1974 feature and a 1998 mad...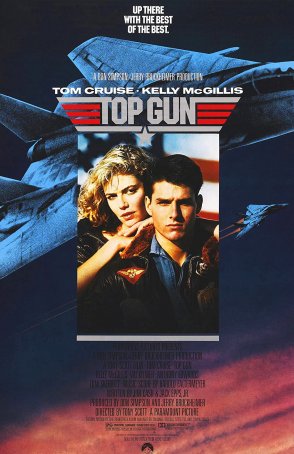 Top Gun
Top Gun is an '80s testosterone fix – a celebration of machismo and a recruiting film for the U.S. Navy. Typical of Jerry Bruckheimer/Don Simpson at their peak, the movie embraces masculine tropes to create a patchwork narrative that is almost... True Romance
It's dangerous to live in Quentin Tarantino's world, as Clarence Worley (Christian Slater) discovers in the explosive True Romance. When Clarence, a loner with a love of low-budget Kung Fu movies, meets Alabama Whitman (Patricia Arquette), a callg...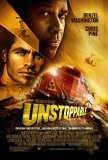 Unstoppable
Unstoppable, a 95-minute thrill ride from director Tony Scott, delivers the right level of adrenaline. Unfortunately, the sheer exhilaration is dampened somewhat by an overreliance upon action/thriller stock situations and characters. When the pr...