Movies starring Rosario Dawson Alexander
To sum up Alexander in three words, I would choose the following: three-hour miscalculation. Although some aspects of Oliver Stone's sword-and-sandals epic are worthy of mention (and even praise), they are dwarfed by the missteps and examples of b...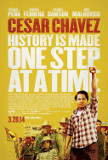 Cesar Chavez
It's hard to actively dislike Cesar Chavez, Diego Luna's bio-pic of Cesar Chavez, the co-founder of the National Farm Workers Association. Chavez looms large in the pantheon of 1960s/70s Civil Rights activists and the movie gives him his due, attem... Clerks II
It's interesting to note that, as Kevin Smith has changed and matured as a filmmaker, he has elected to close the circle and look back from a perspective of a dozen years at the movie that put him on the indie map, Clerks. Clerks II is a direct se...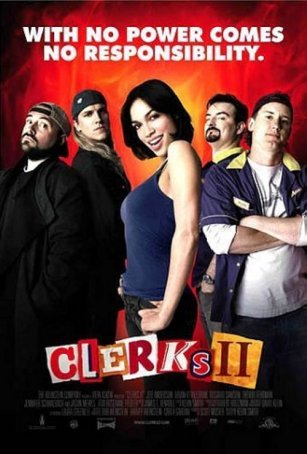 Clerks II (Re-Review)
The passage of time has not been kind to the filmography of Kevin Smith. Most of his movies have a "stuck in amber" quality that makes them most interesting as a reflection of the era in which they were made. His two best efforts, Clerks ...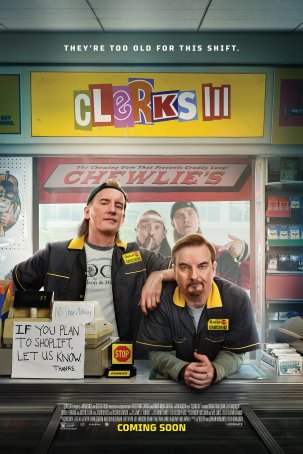 Clerks III
The original Clerks was a trailblazing mid-1990s indie comedy whose love of profanity and pop culture references made it an unlikely art house success story while jump-starting the career of writer/director Kevin Smith. Although Clerks remains amu...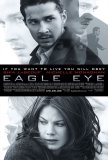 Eagle Eye
There is no truth to the rumor that free frontal lobotomies will be performed at the entrance to all theaters showing Eagle Eye. This movie tests the viewing public's tolerance for enduring crass stupidity when the payoff is a series of repetiti... Grindhouse
The term "grindhouse" refers to a specific type of '60s and '70s exploitation film: the sex-and-gore soaked fare that played in run-down urban cinemas and drive-in theaters. With their consistently poor production values and often horrifically bad ... Guide to Recognizing Your Saints, A
A Guide to Recognizing Your Saints illustrates that it's still possible to do something interesting with a familiar premise. Writer/director Dito Montiel, who has based the film on his memoirs, tells the story of a man who escaped from his "old" n...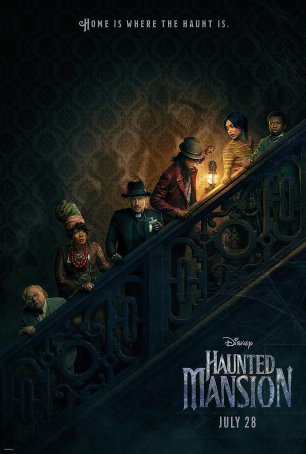 Haunted Mansion
Back in the early 2000s, Walt Disney Pictures, operating from the motive of strip-mining every conceivable asset in the quest for cash, decided to make movies based on its two most recognizable theme park rides: "The Pirates of the Caribbean" ...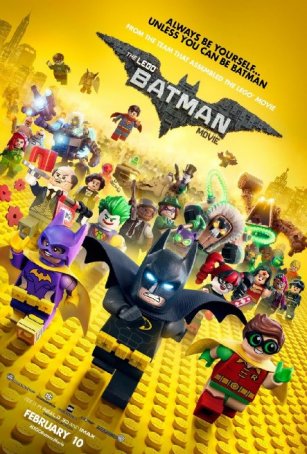 Lego Batman Movie, The
Although not as good as the brilliantly subversive The Lego Movie, The Lego Batman Movie offers a PG dollop of the same self-mocking humor that made Deadpool so successful. By rejecting the pervasive darkness that has shrouded the character since Tim...