Movies starring Brian O'Halloran Clerks
1994 has boasted a number of innovative and humorous films: Four Weddings and a Funeral, Eat Drink Man Woman, Ciao Professore!, The Hudsucker Proxy, My Life's in Turnaround,Fear of a Black Hat, The Adventures of Priscilla Queen of the Desert an... Clerks II
It's interesting to note that, as Kevin Smith has changed and matured as a filmmaker, he has elected to close the circle and look back from a perspective of a dozen years at the movie that put him on the indie map, Clerks. Clerks II is a direct se...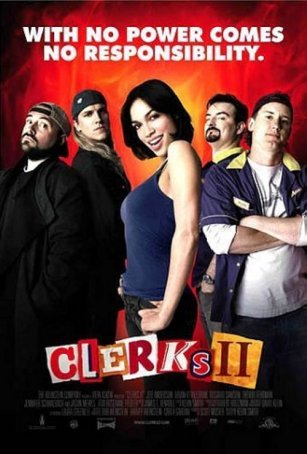 Clerks II (Re-Review)
The passage of time has not been kind to the filmography of Kevin Smith. Most of his movies have a "stuck in amber" quality that makes them most interesting as a reflection of the era in which they were made. His two best efforts, Clerks ... Mallrats
As promised, Jay and Silent Bob are back. The quirky duo who hung around in the background of Kevin Smith's 1994 debut feature, Clerks, have returned to the screen for the followup, Mallrats, the middle picture of the so-called "New Jersey Trilogy...