Movies starring Michelle Monaghan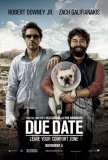 Due Date
Reuniting director Todd Phillips with the actor whose name no one can pronounce (the inimitable Zach Galifianakis) would seem to represent an excellent cornerstone for another laugh-till-you-drop comedy. Add Robert Downey Jr., possibly the best Am...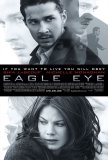 Eagle Eye
There is no truth to the rumor that free frontal lobotomies will be performed at the entrance to all theaters showing Eagle Eye. This movie tests the viewing public's tolerance for enduring crass stupidity when the payoff is a series of repetiti... Gone Baby Gone
Gone Baby Gone is powerful stuff - a movie that derives its plot twists from moral conundrums rather than from narrative sleight of hand. The best mystery novels are the ones that use the genre as a stepping-off point for developing characters and... Heartbreak Kid, The
Combine the Farrelly Brothers (Bobby and Peter) with Ben Stiller, a Cameron Diaz lookalike, and a copious dose of bodily fluids in a raunchy romantic comedy, and what do you get? Not There's Something About Mary II, that's for sure, although that ... Kiss Kiss Bang Bang
Kiss Kiss Bang Bang is the breezy directorial debut of Lethal Weapon screenwriter Shane Black. Black knows film noir inside and out, because he uses the basic template here. He jazzes things up by employing an aware and self-deprecating narrator ...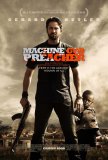 Machine Gun Preacher
Machine Gun Preacher uses the "real-life" story of Sam Childers (Gerard Butler) as the framework for a movie that is part drama, part action, and part social conscience. Like Hotel Rwanda, it seeks to provide a human context to one of Africa's most... Made of Honor
Romantic comedies sell fantasy. Ultimately, that's their reason for being - to make even the most cynical heart crave true love. Some romantic comedies, this one included, fail because of an inability to convince the audience that the protagonists...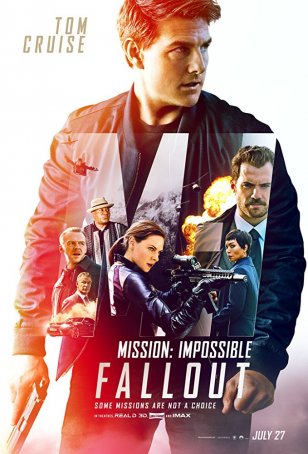 Mission: Impossible - Fallout
Reliability. Of all the qualities one could ascribe to the Mission: Impossible movies, that one is the most cogent. This has especially been true since writer/director Christopher McQuarrie (who seems to be Tom Cruise's personal screenwriter)... Mission: Impossible III
Mission: Impossible III provides lots of action, but too little excitement. It generates lots of pyrotechnics, but too little heat. And it offers lots of Tom Cruise, but too little Ethan Hunt. In short, if you're yearning for a flashy, leave-you... North Country
In the tradition of Norma Rae and Silkwood, North Country is the story of one woman's struggle against an inflexible corporation. Despite some third-act flaws that weaken the conclusion, North Country does what it sets out to do: inspire and uplif...