Movies starring Kevin Mckidd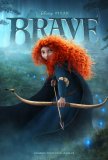 Brave
At first glance, Brave seems much like an old-fashioned animated Disney princess film done using new-fangled technology. Most of the elements are in place: the plucky heroine, the faithful animal companion, a mysterious wizard, and a character-buil... Hannibal Rising
Hannibal Rising is the funniest movie of the year - a true laugh riot. Viewers will be holding their sides to contain the laughter. Forget Borat - if you're looking for something hilarious, this is the movie to see. What's that? It's not suppos... Last Legion, The
While it's impossible to assert that The Last Legion is entirely undone by budgetary constraints - bad scripting and odd casting choices play a part as well - it's a good bet that the movie could have been better had more money been spent on the pr... Made of Honor
Romantic comedies sell fantasy. Ultimately, that's their reason for being - to make even the most cynical heart crave true love. Some romantic comedies, this one included, fail because of an inability to convince the audience that the protagonists... Trainspotting
Next to Independence Day, Trainspotting may be the most hyped motion picture of the summer. Miramax Films, the distributor that saturated the market with ads for The Crying Game in 1992- 93 and Pulp Fiction in '94, has struck again. Trainspotti...