Movies directed by Danny Boyle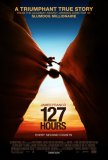 127 Hours
Danny Boyle doesn't believe in doing the same thing twice. After the rousing success of the romantic fantasy Slumdog Millionaire, he has switched not only gears but continents to tell the true story of Aron Ralston in 127 Hours, an "action film wit... 28 Days Later
The end of the world has always simultaneously fascinated and repulsed human beings. No less an authority than the Bible devotes entire books to the last days. And, since almost the beginning of science fiction, the apocalypse has been a popular ... Beach, The
Let me start with a disclosure: I have not read the Alex Garland novel upon which The Beach is based, so I'm not in a position to discuss firsthand whether or not it butchers its source text (according to some reports, it does). The film represen... Millions
If David Lynch and David Mamet can do it, why not Danny Boyle? I'm talking about hard-R directors suddenly producing a film that is suitable for family viewing. Lynch and Mamet both went G several years ago (Lynch with The Straight Story and Mamet wi... Shallow Grave
A couple of cliches come to mind while watching Danny Boyle's deliciously diabolical feature debut, Shallow Grave. The first -- that money is the root of all evil -- is obvious. The other -- that it's always the quiet ones who bear the closes...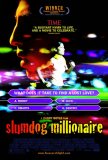 Slumdog Millionaire
Slumdog Millionaire comes from director Danny Boyle and screenwriter Simon Beaufoy, who fashion what is at heart a romance into a mystery and a thriller with Dickensian undertones. It's tough not to think of David Copperfield when we see the "orph...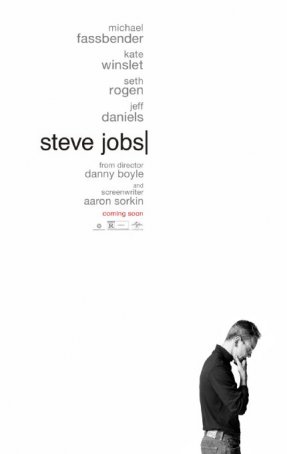 Steve Jobs
When considering Steve Jobs, the first thing to recognize is that this isn't a bio-pic. Oh, the movie uses Jobs' life as the basis of its story and cherry-picks facts and reminiscences to form the skeleton. But screenwriter Aaron Sorkin a... Sunshine
In recent years, "science fiction" has become synonymous with titles like Star Wars, Star Trek, and Battlestar Galactica. And, while there's nothing wrong with these movies and TV shows (in fact, they're predominately entertaining), they should be...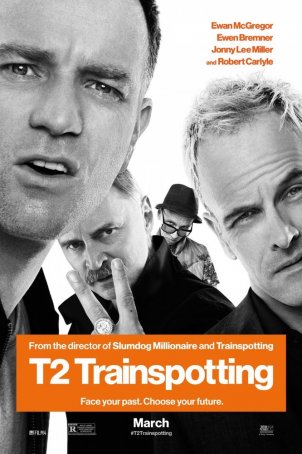 T2 Trainspotting
It's impossible to catch lightning in a bottle twice, yet that's what director Danny Boyle is trying to do with his belated sequel to Trainspotting. More an extended epilogue to the cult 1996 movie than a stand-alone story, T2 (the title is... Trainspotting
Next to Independence Day, Trainspotting may be the most hyped motion picture of the summer. Miramax Films, the distributor that saturated the market with ads for The Crying Game in 1992- 93 and Pulp Fiction in '94, has struck again. Trainspotti...