Movies starring Ewen Bremner Black Hawk Down
1998's Saving Private Ryan introduced a new era of war movies. Gone are the bloodless tales of gallantry which portrayed the battlefield as a place where the fruits of bravery are victory. Replacing them are stories steeped in the gritty reality ... Pearl Harbor
To think of uber-producer Jerry Bruckheimer and action director Michael Bay is to be reminded of popcorn-and-eye candy trifles like The Rock and Armageddon - movies where flashy special effects and lobotomized scripts are arguably assets. The pair...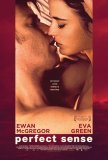 Perfect Sense
The premise underlying Perfect Sense is too delicious to ignore and, perhaps, too monumental for any motion picture to live up to. Consider a disease that robs its victims of their senses one-by-one. There is a lull in between each escalation - lon... Rundown, The
It has been a while since Hollywood has produced a bona fide action hero, but it appears that one has finally emerged. Look out Vin Diesel, because the Rock appears ready to roll. He is the Schwarzenegger of the 2000s with a comprehensible accent....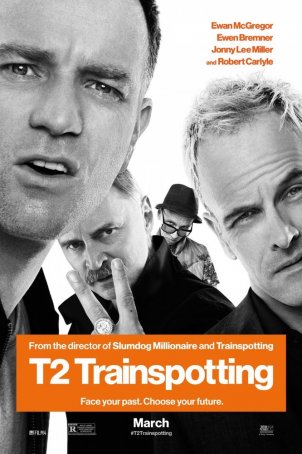 T2 Trainspotting
It's impossible to catch lightning in a bottle twice, yet that's what director Danny Boyle is trying to do with his belated sequel to Trainspotting. More an extended epilogue to the cult 1996 movie than a stand-alone story, T2 (the title is... Trainspotting
Next to Independence Day, Trainspotting may be the most hyped motion picture of the summer. Miramax Films, the distributor that saturated the market with ads for The Crying Game in 1992- 93 and Pulp Fiction in '94, has struck again. Trainspotti...