Movies starring Josh Hartnett 30 Days of Night
It's a pleasant change of pace to get a vampire movie where the bloodsuckers are allowed to be monsters. You know what I'm talking about - no more of this brooding, tortured soul shit. The undead here are hardcore killers, ripping apart their vic...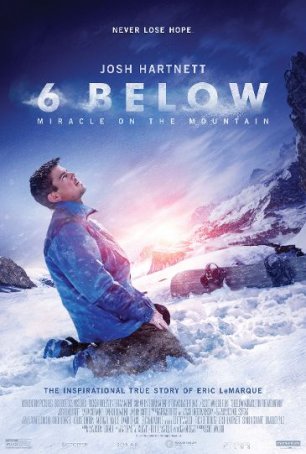 6 Below: Miracle on the Mountain
6 Below is the second stranded-on-a-mountain yarn we have gotten in two weeks and, although this one is based on a true story, that doesn't make it any better than the fictional The Mountain Between Us. In fact, without the considerable tal... Black Dahlia, The
If all that mattered in movie-making was that the end result was pretty to look at, I would be giving Brian De Palma's The Black Dahlia a rave review. There's no denying the film's visual virtues: the cinematography, the set design, the costumes, ... Black Hawk Down
1998's Saving Private Ryan introduced a new era of war movies. Gone are the bloodless tales of gallantry which portrayed the battlefield as a place where the fruits of bravery are victory. Replacing them are stories steeped in the gritty reality ... H20
Has it really been twenty years since John Carpenter's low-budget chiller, Halloween, hit the nation's screens and paved the way for a decade's worth of bloody slasher movies? To date, the original Halloween has been one of the few entries into ... Here on Earth
Note to readers: this review contains spoilers. Those who wish to see Here On Earth without having previous knowledge of certain plot elements would do well to bail out now and return after they have seen the film. They say that anything can h... Lucky Number Slevin
Lucky Number Slevin is a fascinating case study of what might result if Quentin Tarantino directed a script written for Alfred Hitchcock. From a screenwriting perspective, this is pure suspense, with twists that would appeal to The Master, includi...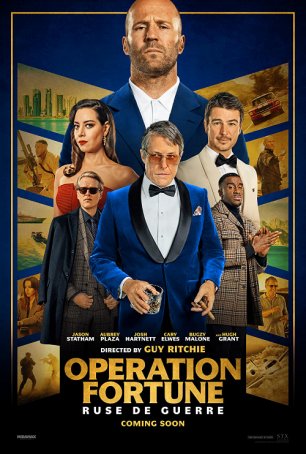 Operation Fortune: Ruse de Guerre
Operation Fortune: Ruse de guerre represents the second consecutive collaboration (and fifth overall) between director Guy Ritchie and actor Jason Statham. My main complaint about their 2021 effort, Wrath of Man, was related to the somber tone. For...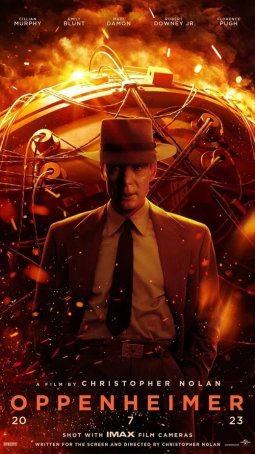 Oppenheimer
With Oppenheimer, director Christopher Nolan steps away from the action/adventure core that has been his bread-and-butter and opts instead to channel his inner David Lean. Despite being overlong and unevenly paced, Oppenheimer contains moments of ... Pearl Harbor
To think of uber-producer Jerry Bruckheimer and action director Michael Bay is to be reminded of popcorn-and-eye candy trifles like The Rock and Armageddon - movies where flashy special effects and lobotomized scripts are arguably assets. The pair...