Movies starring Tom Sizemore Black Hawk Down
1998's Saving Private Ryan introduced a new era of war movies. Gone are the bloodless tales of gallantry which portrayed the battlefield as a place where the fruits of bravery are victory. Replacing them are stories steeped in the gritty reality ... Devil in a Blue Dress
It seems that in a period detective story, it's a prerequisite for the main character to narrate the proceedings. In Devil in a Blue Dress, writer/director Carl Franklin apparently intended this conceit as a tribute to the Dashiell Hammett/Raymond...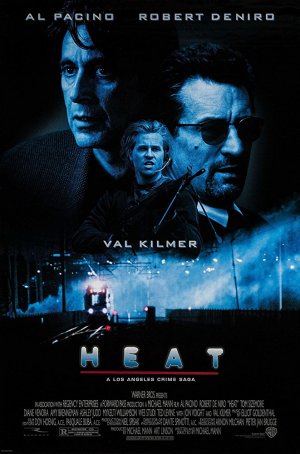 Heat
Here's a link to my original review of Heat, published in December 1995.At the time of its 1995 release, Heat was heralded primarily as offering the first on-screen pairing of legends Al Pacino and Robert De Niro. Although the two had shared t... Heat
Pacino meets De Niro. It has the sound of a classic screen moment. These actors - two of the best in the business for more than twenty-five years - have previously appeared in the same picture only once (The Godfather II), but, due to the split-t...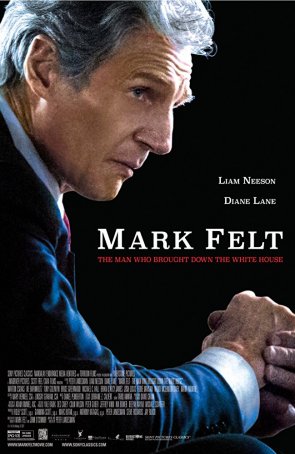 Mark Felt
For more than 30 years, one of the great mysteries of journalism and politics was the identity of Woodward & Bernstein's key Watergate source, "Deep Throat." Between Deep Throat's period of contribution (1972-73) and his voluntary unma... Natural Born Killers
Despite his reputation as one of America's foremost "serious" filmmakers, Oliver Stone's name under the "director" caption does not guarantee a good movie. I learned that lesson while enduring the seemingly-endless tedium of The Doors, and was rem... Pearl Harbor
To think of uber-producer Jerry Bruckheimer and action director Michael Bay is to be reminded of popcorn-and-eye candy trifles like The Rock and Armageddon - movies where flashy special effects and lobotomized scripts are arguably assets. The pair... Saving Private Ryan
Devastating. If, for some reason, I was asked to write a one-word review of Saving Private Ryan, that would be the term I would use. As was true of director Steven Spielberg's other masterpiece, Schindler's List, the impact of this motion pic... Strange Days
December 30, 1999: the penultimate day of the penultimate year of the century (the 20th century doesn't officially end until the close of 2000). In Los Angeles, the "biggest party of all time" is already underway. Crime is flowing as freely...