Movies starring Val Kilmer Alexander
To sum up Alexander in three words, I would choose the following: three-hour miscalculation. Although some aspects of Oliver Stone's sword-and-sandals epic are worthy of mention (and even praise), they are dwarfed by the missteps and examples of b...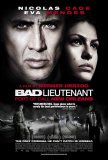 Bad Lieutenant: Port of Call New Orleans
When artistic and marketing impulses collide, you end up with an unwieldy title like Bad Lieutenant: Port of Call New Orleans. Director Werner Herzog's preferred name, Port of Call New Orleans, was deemed unsuitable by producer Edward R. Pressman,... Batman Forever
It's lighter, brighter, funnier, faster-paced, and a whole lot more colorful than before. There's a new actor underneath the cape, a new girlfriend on his arm, and a new partner by his side. The director is different and the composer has changed.... Deja Vu
Wedding the phrase "Jerry Bruckheimer production" with the words "intelligent screenplay" might seem to be an unimaginable mismatch, but it has happened. Déjà Vu, the new thriller from Bruckheimer and director Tony Scott, impresses with both the...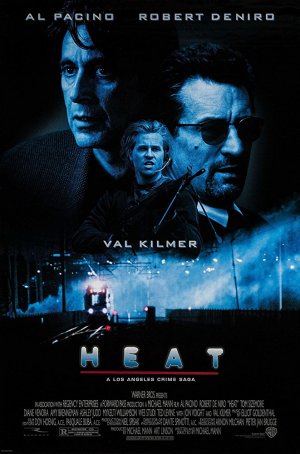 Heat
Here's a link to my original review of Heat, published in December 1995.At the time of its 1995 release, Heat was heralded primarily as offering the first on-screen pairing of legends Al Pacino and Robert De Niro. Although the two had shared t... Heat
Pacino meets De Niro. It has the sound of a classic screen moment. These actors - two of the best in the business for more than twenty-five years - have previously appeared in the same picture only once (The Godfather II), but, due to the split-t... Kiss Kiss Bang Bang
Kiss Kiss Bang Bang is the breezy directorial debut of Lethal Weapon screenwriter Shane Black. Black knows film noir inside and out, because he uses the basic template here. He jazzes things up by employing an aware and self-deprecating narrator ...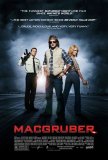 MacGruber
Saturday Night Live movies generally come in two categories: inspired comedies and woefully inept, borderline-unwatchable dreck. Unsurprisingly, considering the difficulty (not to mention the wisdom) of transforming a five-minute sketch into a 90-... Mindhunters
What should a viewer expect from a movie that has lain in limbo for more than two years while at least three aborted release dates passed it by? Pretty much what Mindhunters delivers. The only outstanding question is why Dimension decided to dump t... Prince of Egypt, The
For many centuries, those producing mass entertainment have recognized the inherent drama and majesty in the story of the Hebrew exodus from Egypt. The tale has inspired countless plays, a renowned oratorio (Handel's "Israel in Egypt"), and one of...