Movies starring Eva Mendes 2 Fast 2 Furious
There's good news and bad news about 2 Fast 2 Furious, the moronic follow-up to The Fast and the Furious and a contender for the worst movie of 2003. The good news is that it's better, albeit marginally, than Freddy Got Fingered. The bad news is th...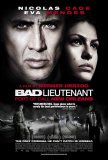 Bad Lieutenant: Port of Call New Orleans
When artistic and marketing impulses collide, you end up with an unwieldy title like Bad Lieutenant: Port of Call New Orleans. Director Werner Herzog's preferred name, Port of Call New Orleans, was deemed unsuitable by producer Edward R. Pressman,... Ghost Rider
In the world of comic books, there are A-list titles and B-list titles. For the movie adaptations, it's easy to tell the two apart. The B-list films feature characters who are not universally recognizable, typically do not command huge budgets, a... Hitch
Hitch is a pleasant, if slightly overlong, romantic comedy from two men who have forged reputations in the genre. Director Andy Tennant is no stranger to love stories, having previously helmed Fools Rush In, Ever After, and Sweet Home Alabama. And,...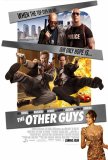 Other Guys, The
Will Ferrell's recent resume isn't anything to get excited about: Land of the Lost, Step Brothers, Semi-Pro, Blades of Glory. There's a sameness to all of them, not only in that the Ferrell characters are difficult to differentiate from one anothe...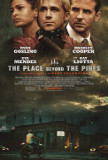 Place Beyond the Pines, The
By turns powerful and frustrating, The Place Beyond the Pines is a three act tale about the sins of the fathers being visited upon the sons. It uses coincidence to emphasize consequence and ably applies karmic lifestyle interpretation to the text. ...
Spirit, The
The Spirit is an example of what can happen to a comic book-inspired movie when the sense of style becomes so pervasive that it overwhelms everything else, including an unremarkable superhero adventure. Unfortunately, the eye candy quickly grows st... Trust the Man
Trust the Man is the latest feature from Bart Freundlich, who came to many people's attention in 1997 with The Myth of Fingerprints. Since then, Freundlich's resume has been spotty but, based on the $8 million payout by Fox Searchlight for this mov... We Own the Night
Loyalty. Betrayal. Violence. Family. Those are the crucial staples to be found in any crime drama worth viewing, and writer/director James Gray shoehorns them into his high wattage effort, We Own the Night. Despite a plot that occasionally creaks...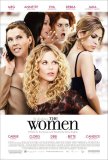 Women, The
The Women is appropriately named. For its nearly 110 minute running time, there's nary a man to be found, not even in the background of crowd scenes. This movie takes place in the same world as Sex and the City, where there are only three things ...