Movies starring David Duchovny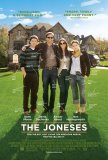 Joneses, The
We all know the phrase "Keeping up with the Joneses," and so does first time writer/director Darrick Borte, who has used that as the basis for his debut, called (appropriately enough) The Joneses. The subject matter is simple enough: Borte has ele...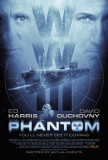 Phantom
With a title like Phantom, one might easily assume that this movie is a ghost story. In actuality, however, it's a submarine thriller loosely based on actual events from 1968. The tale told by Phantom falls into the realm of "historical fiction." A... Things We Lost in the Fire
Things We Lost in the Fire represents Danish-born Susanne Bier's first foray into studio-funded American cinema. The transition is seamless - Bier's signature style of simple shots and frequent close-ups remains intact and her choice of material f... Trust the Man
Trust the Man is the latest feature from Bart Freundlich, who came to many people's attention in 1997 with The Myth of Fingerprints. Since then, Freundlich's resume has been spotty but, based on the $8 million payout by Fox Searchlight for this mov... X-Files, The
There are two kinds of viewers for The X-Files movie: those have seen at least a few episodes of the TV series and those who have never watched it. I am a member of the latter group, so that's the perspective from which this review is written. ...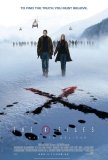 X-Files, The: I Want to Believe
One would expect that the title of the second X-Files movie, I Want to Believe, reflects the hope of fans worldwide about this production. They want to believe that, even six years after the sell-by date has expired, these characters can still be ...