Movies starring Martin Landau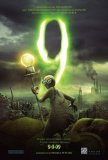 9
Perhaps it says something about the nihilistic perspective of modern society, but the post-apocalyptic story is becoming a popular genre; not since the height of the Cold War have movies been so obsessed with the end of civilization. No longer res...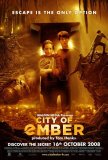 City of Ember
City of Ember has almost anything one could want from a science fiction-based family adventure film: likeable characters, an imaginative setting, and a fast pace. The third item on that list is notable. Recognizing that children often have limite... Ed Wood
A title like "the Worst Director of All Time" virtually assures that people will remember Ed Wood, although perhaps not in exactly the way the filmmaker would have preferred. Tim Burton, with a biopic that is as much a parody as a tribute, has bro... EDtv
JenniCam. August Live. BaddGrrl Live. GiggleCam. These are just a few examples of one of the Internet's hottest commodities: cam sites - web pages designed by exhibitionists with voyeurs in mind. Sure, some of them are just thinly-disguised s...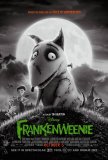 Frankenweenie
Frankenweenie is Tim Burton's animated remake of his live-action 1984 short of the same name. With its unabashed affection for classic monster movies and nods to Universal horror staples, Frankenweenie is almost certain to be beloved by fans of the... North by Northwest
Most movie-goers will concede that, during his Hollywood years, Alfred Hitchcock crafted four masterpieces: 1954's Rear Window, 1958's Vertigo, 1959's North by Northwest, and 1960's Psycho. What divides fans and critics about these movies is choo... Sliver
On the rebound from a lifeless seven-year marriage and trying to get her personal life back on track, Carly Norris (Sharon Stone) decides on a change in venue and opts to move into an upscale Manhattan high-rise. There she meets a trio of unusual ... X-Files, The
There are two kinds of viewers for The X-Files movie: those have seen at least a few episodes of the TV series and those who have never watched it. I am a member of the latter group, so that's the perspective from which this review is written. ...