Movies starring Ellen Degeneres EDtv
JenniCam. August Live. BaddGrrl Live. GiggleCam. These are just a few examples of one of the Internet's hottest commodities: cam sites - web pages designed by exhibitionists with voyeurs in mind. Sure, some of them are just thinly-disguised s...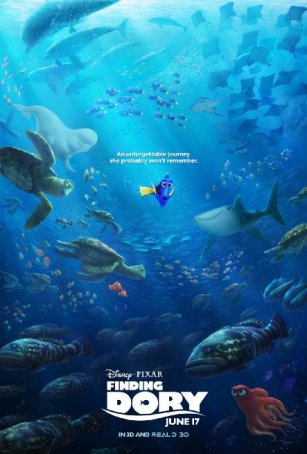 Finding Dory
Thirteen years after Pixar sent a Dory on a hunt for Nemo, now it's time for a little role-reversal. Finding Dory brings back many of the favorites from the 2003 animated hit, Finding Nemo, for another go-around. And, since it has been a long t... Finding Nemo
The more things change, the more they stay the same. As we enter the summer of 2003, Walt Disney Pictures reigns supreme as the distributor of the best animated fare. Yet, less than a dozen years after Beauty and the Beast became the first (and t...