Movies directed by Tim Burton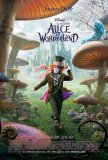 Alice in Wonderland
This review is based on an IMAX 3-D screening. Lewis Carroll's "Wonderland" stories, much like the collected works of Roald Dahl, can be perceived from a number of perspectives. Although traditionally seen as a children's tale, Alice's Wonderla... Batman
The superheroes of DC Comics have been very good to Warner Brothers. In 1978, Superman became a major motion picture event, packing theaters and resulting in a franchise that generated three sequels before collapsing under the weight of bad writin...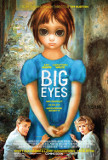 Big Eyes
Tim Burton's name is on the credits but Big Eyes doesn't feel at all like the visually eccentric, gothic-tinged productions we normally expect from the offbeat director. Oh, there are some "Burton-esque" moments, like a vacation in ... Charlie and the Chocolate Factory
If there is any living director who can do justice to the warped nature of Roald Dahl's "children's stories," it's Tim Burton. Charlie and the Chocolate Factory isn't the first time these two have "collaborated." Burton produced Henry Selick's anim... Corpse Bride
Note: I suppose the official title of the movie is Tim Burton's Corpse Bride, presumably to distinguish it from William Shakepeare's Corpse Bride or Jane Austen's Corpse Bride. The wordiness seems silly so, for the purposes of this review, the fil...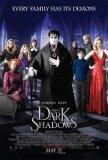 Dark Shadows
Dark Shadows is a mess, and it's unclear whether its bizarre recipe of comedy, campy horror, and gothic melodrama will satisfy anyone, regardless of their familiarity with the source material. By attempting to be too faithful to Dan Curtis' cult TV...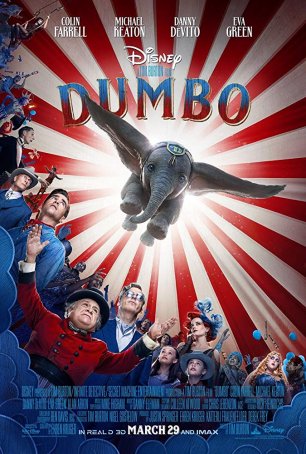 Dumbo
Dumbo is a perfectly adequate family film. While that may seem like damning with faint praise, keep in mind that this movie was never considered to be among Disney's 2019 big guns. It fills a niche and does so nicely with a style and approac... Ed Wood
A title like "the Worst Director of All Time" virtually assures that people will remember Ed Wood, although perhaps not in exactly the way the filmmaker would have preferred. Tim Burton, with a biopic that is as much a parody as a tribute, has bro...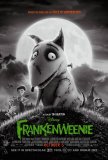 Frankenweenie
Frankenweenie is Tim Burton's animated remake of his live-action 1984 short of the same name. With its unabashed affection for classic monster movies and nods to Universal horror staples, Frankenweenie is almost certain to be beloved by fans of the... Mars Attacks!
What do you get if you use Tim Burton, the inspired and irreverent director of Batman and Ed Wood, to combine an invasion force of bug-eyed, big-brained Martians, a star-studded cast featuring some of the biggest names in Hollywood, and a huge spec...