Movies starring Jason Schwartzman Bewitched
Warning: vicious personal-sounding attacks to follow. I want revenge on those who stole 100 minutes of my life. The motion picture version of Bewitched is a travesty of monumental proportions that belongs in the "What the hell were they thinkin...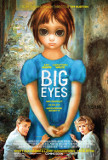 Big Eyes
Tim Burton's name is on the credits but Big Eyes doesn't feel at all like the visually eccentric, gothic-tinged productions we normally expect from the offbeat director. Oh, there are some "Burton-esque" moments, like a vacation in ... Darjeeling Limited, The
My reaction to The Darjeeling Limited is much the same as for most of Wes Anderson's previous efforts: it's an easy movie to admire but more difficult to like. Technically and thematically, there's a lot in The Darjeeling Limited to arrest the atte...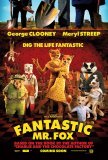 Fantastic Mr. Fox
While it might be a stretch to claim that Fantastic Mr. Fox is "fantastic," it's easily among the year's best animated features. If there's an argument against the film (and, admittedly, it's not much of an argument), it's that the movie may not b...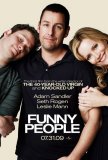 Funny People
It's written and directed by Judd Apatow and stars Adam Sandler and Seth Rogan, so it must be funny, right? The problem with expectations is that they can lead to disappointment. That's not to say Funny People is devoid of humor - in fact, there ... I Heart Huckabees
After seeing two previews for David O. Russell's I Heart Huckabees, I had no idea what it was about. Now, having seen the movie, I still feel like I'm on the outside looking in. I certainly realize why the preview is so obtuse. There's no way that tw... Marie Antoinette
Three adjectives spring to mind when describing Marie Antoinette: odd, irritating, and tedious. (The last in that list could be replaced by "boring.") This is a movie that never gets to the point, perhaps because it doesn't recognize what the point...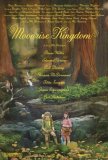 Moonrise Kingdom
Few working directors are as consistently, dependably quirky as Wes Anderson, whose films tend to excite art house audiences while being ignored and bypassed by mainstream movie-goers. His latest, Moonrise Kingdom, represents one of his best, in la...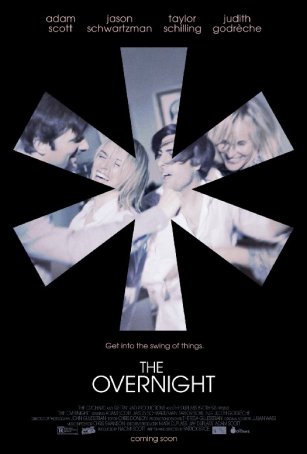 Overnight, The
The Overnight plays like the pilot of a sitcom developed for Netflix or premium cable. A hit-and-miss affair that deals in a sporadically amusing fashion with many of the mundane (and a few not-so-mundane) tribulations of long-term monogamy in marria... Rushmore
Rushmore is one of those films that's so inconsequential that its memory threatens to fade away before the end credits have finished rolling. The movie, co-written and directed by Bottle Rocket's Wes Anderson, is meant to be an offbeat comedy/dram...