Movies starring Jason Schwartzman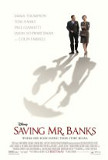 Saving Mr. Banks
For an author of long-form fiction, the writing process isn't merely technical. As absurd as it might seem, the writer bonds with his or her characters to the point where they can become as "real" as any flesh-and-blood person. This is especially t...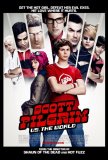 Scott Pilgrim vs. the World
It does not follow that a parody has to be funny but, in the case of Scott Pilgrim vs. the World, the humor is there. A clever send-up of comic book and video games (circa 1990), this movie illustrates that writer/director Edgar Wright can rise to... Shopgirl
Shopgirl, directed by Anand Tucker (Hilary and Jackie) from a screenplay by Steve Martin (adapting his novella), ventures into Lost in Translation territory. Although the relationships in this film are overtly romantic and sexual (as opposed to wha...