Movies directed by Anand Tucker Hilary and Jackie
The story of celebrated cellist Jacqueline du Pré is too good not to have been made into a movie. However, the most gratifying thing about director Anand Tucker's Hilary and Jackie is that it not only does it tell the tale, but does it so a uniqu...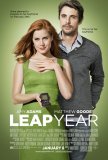 Leap Year
Often, when a romantic comedy fails, it's because of the lack of chemistry between the leads. In the case of Leap Year, the problem isn't the absence of chemistry but the presence of too much of the wrong kind. The sense of cold antagonism that i...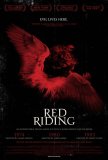 Red Riding: 1983
Red Riding: 1983 brings the Red Riding trilogy to a close and, if the five-hour saga doesn't precisely conclude with a proverbial "bang," neither does it go out with a whimper. The third movie represents the middle ground between the promising-but... Shopgirl
Shopgirl, directed by Anand Tucker (Hilary and Jackie) from a screenplay by Steve Martin (adapting his novella), ventures into Lost in Translation territory. Although the relationships in this film are overtly romantic and sexual (as opposed to wha...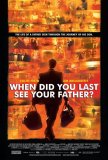 When Did You Last See Your Father?
At first glance, When Did You Last See Your Father? might seem like another movies about sons and fathers. In a sense, it is, but it goes a little deeper. When Did You Last See Your Father? is about sons and how they see their fathers. I once rea...