Movies starring Jim Broadbent Art School Confidential
For Art School Confidential, director Terry Zwigoff has re-teamed with Daniel Clowes for an offbeat and bitingly satirical look at the college era coming of age story. Considering Zwigoff's resume, which includes Bad Santa and Ghost World (based o...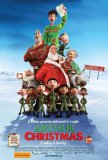 Arthur Christmas
When it comes to Christmas movies, although most are quickly forgotten, a select few go on to become touchstones, beloved and re-watched by families year after year after year. Arthur Christmas may have what it takes to join the latter category. Wi... Brazil
Terry Gilliam's Brazil is one of those films whose enduring reputation is based at least in part on events surrounding its stormy distribution history. Taken at face value, Brazil is a stinging, Strangelovian satire of the power of the bureaucracy... Bridget Jones' Diary
Bridget Jones's Diary is, quite simply, the finest motion picture released by Miramax Films since 1999's The Cider House Rules. Based on the novel by Helen Fielding, the screenplay for Bridget Jones's Diary (written by Four Weddings and a Funeral ...
Bridget Jones's Baby
It would be fair to characterize Bridget Jones's Baby as a huge step up from the previous Bridget Jones outing, 2004's The Edge of Reason, although it's not quite in the same league as 2001's Bridget Jones's Diary. Why w... Bridget Jones: The Edge of Reason
Bridget Jones' Diary was an unexpected delight: a witty, enjoyable trifle that touched the heart while tickling the funny bone. Sadly, Bridget Jones: The Edge of Reason isn't anywhere close to being that good. This has the feel of a movie that e...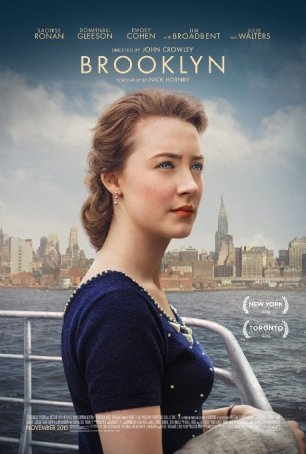 Brooklyn
Brooklyn is a beautifully crafted, deeply moving motion picture - a more personal story than is typically told in movies that transplant Europeans into the fertile soil of early 20th century America. Brooklyn explores the pain of leaving loved ones a... Bullets over Broadway
Sure as the turning of the leaves, this time of the year, fresh with the scent of Oscars to come, brings the release of a new Woody Allen motion picture. Two years ago, his Fall contribution was Husbands and Wives. Last year, it was Manhattan Mur...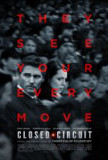 Closed Circuit
Labor Day weekend is arguably the worst time of the year for a U.S. movie release. Films set to open at the end of August/beginning of September are given up for dead by their distributor. This is typically for one of two reasons: the production is...