Movies starring Jonathan Pryce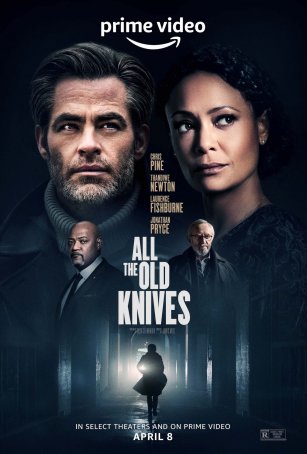 All the Old Knives
With its frequent jumping around in time, All the Old Knives runs the risk of losing the viewer somewhere in the space-time continuum. Movies like this, which demand a non-linear approach for maximum impact, risk diluting the characters, which adm...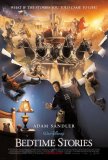 Bedtime Stories
For Adam Sandler, who has lived most of his on-screen life in the realm of PG-13, Bedtime Stories represents a new direction: family friendliness. With his characteristic sarcasm dialed down and his profanity and sexual humor nearly absent, Sandle... Brazil
Terry Gilliam's Brazil is one of those films whose enduring reputation is based at least in part on events surrounding its stormy distribution history. Taken at face value, Brazil is a stinging, Strangelovian satire of the power of the bureaucracy... Carrington
Love comes in many forms -- platonic, romantic, and sexual -- and this is the issue at the heart of Carrington, a cinematic biography of artist Dora Carrington and her near-lover, writer Lytton Strachey. Though Dora, a heterosexual woman who didn'... De-Lovely
As a bio-pic, De-Lovely is pretty standard, run-of-the-mill stuff (albeit with an interesting framing device). However, as a "best hits" collection of Cole Porter's music, it is unparalleled. With approximately two-dozen of his tunes performed by...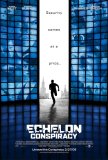 Echelon Conspiracy
Echelon Conspiracy is a more evocative title than a movie this stupid deserves. Once again, Hollywood displays a blatant ignorance of the capabilities of modern computers by providing a "God machine" that seemingly has no limits, except when it co... Evita
As bold and dazzling a spectacle as Evita is, it's missing a soul. This brash, glitzy, energetic entertainment has the power to hold an audience enraptured, but, at the same time, there's a sense that what we're experiencing is just candy for ...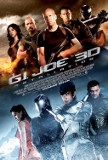 G.I. Joe: Retaliation
I confess a degree of bafflement about why Hollywood apparently considers it necessary to employ the dumbest possible screenplays for movies like this. On one level, the only significant differences between G.I. Joe: Retaliation and Transformers ar...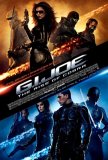 G.I. Joe: The Rise of Cobra
Not that long ago, toys were developed from movies. Now, it's the other way around. This wouldn't be a bad thing if the filmmakers took the time and effort to do something interesting with the premise. Even considering how well-established is th... Glengarry Glen Ross
Is Glengarry Glen Ross really about salesmen, or is it about a bankrupt culture that produces and nurtures them? Certainly, it stands alongside Wall Street as one of the most unflinching views of a mindset that informed a generation of salesmen and...