Movies directed by Terry Gilliam Brazil
Terry Gilliam's Brazil is one of those films whose enduring reputation is based at least in part on events surrounding its stormy distribution history. Taken at face value, Brazil is a stinging, Strangelovian satire of the power of the bureaucracy... Fear and Loathing in Las Vegas
It's too bad the title The Good, the Bad, and the Ugly was already taken, because it would have been the perfect moniker for Fear and Loathing in Las Vegas, Terry Gilliam's adaptation of Hunter S. Thompson's book (emphasis on "the bad and the ugly"...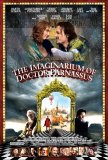 Imaginarium of Doctor Parnassus, The
If I was a teacher and The Imaginarium of Doctor Parnassus was a student's paper, I would give it an "incomplete." After all, how can one assess a project whose nature was irrevocably altered when the lead actor died? Whatever vision director Ter...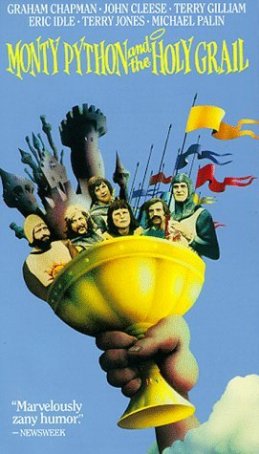 Monty Python and the Holy Grail
One of the questions I am frequently asked by e-mail is "What is your favorite comedy?" In a horse race that's almost too close to call, I have decided upon A Fish Called Wanda, followed closely by The Life of Brian, then Monty Python and the Holy... Tideland
Time and time again throughout Terry Gilliam's career, the director has been forced to endure studio interference. According to executives at some of the companies that have distributed the former Monty Python animator's films, his creative vision... Time Bandits
Ever wondered what Dorothy's trip along the Yellow Brick Road might have been like if, instead of traveling with the Scarecrow, the Tin Man, and the Cowardly Lion, she had been accompanied by H.G. Welles, Roald Dahl, and Monty Python? Or how C.S. ...