Movies starring John Cleese Charlotte's Web
As family features go, Charlotte's Web may be the best we have seen in a while. Technically adept and surprisingly affecting, the movie translates E.B. White's children's book into a motion picture that will enthrall children and engage their paren...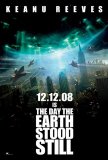 Day the Earth Stood Still, The
By all accounts, both the director (Scott Derrickson) and star (Keanu Reeves) of this 2008 film are fans of its 1951 precursor. So what went wrong? At what point did this initially promising remake lose its way? After all, Robert Wise's science ...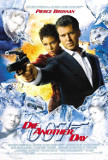 Die Another Day
Imagine, if you will, the dispiriting experience of listening to an awful cover of one of your favorite songs. That's how I felt sitting through Die Another Day, the 20th official outing for Ian Fleming's super-spy. This is a train wreck of an ac...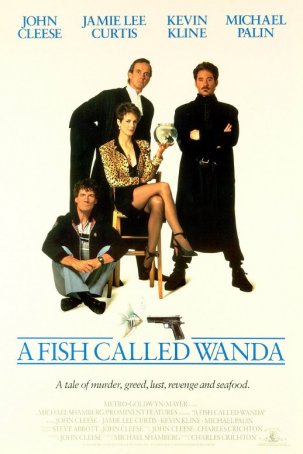 Fish Called Wanda, A
When it comes to comedians, everyone has their favorite. Mine is John Cleese. In fact, he has held that place in my esteem since the first time I watched an episode of Fawlty Towers on PBS, some twenty years ago. Up to that point, I knew Cle... George of the Jungle
I suppose there are a lot of Generation Xers who harbor a certain fondness for the old TV cartoon George of the Jungle, which ran on Saturday mornings in the late '60s and early '70s (apparently, there were only 17 episodes produced, but they w... Harry Potter and the Sorceror's Stone
The Harry Potter phenomenon - and make no mistake, it is a phenomenon - is unlike anything we have seen in recent history. Rather than being the result of clever marketing and hucksterism, Harry Potter's popularity began at the grass roots level. ... Mary Shelly's Frankenstein
"In the last 20, 30 years, [Frankenstein has] been claimed by a whole generation of academics and scholars as a seminal piece of literature of that time. [It's] something which now, post-Freud, they feel reveals so many observations about family l...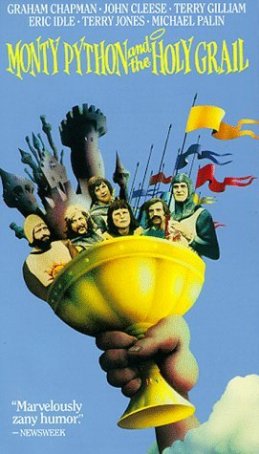 Monty Python and the Holy Grail
One of the questions I am frequently asked by e-mail is "What is your favorite comedy?" In a horse race that's almost too close to call, I have decided upon A Fish Called Wanda, followed closely by The Life of Brian, then Monty Python and the Holy...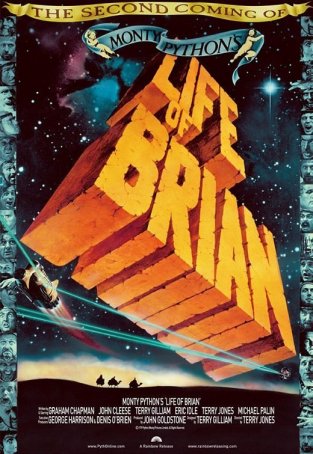 Monty Python's the Life of Brian
Each of the three "official" Monty Python movies has its own distinguishing quality. The first, 1975's Monty Python and The Holy Grail, is arguably the funniest and (in some ways) the silliest. The last, 1983's The Meaning of Life, is the most un...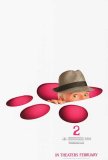 Pink Panther 2, The
I approached The Pink Panther 2 with the firm belief that, no matter how ill inspired it might be, it certainly couldn't be worse than its 2006 predecessor, which set a new low bar for all things Clouseau. In fulfilling those expectations, The Pin...