Movies starring Steve Martin Baby Mama
It has become a time-honored tradition that stars of Saturday Night Live, upon graduating from the no-longer-funny late night show, elect to spread their wings and strive for cinematic greatness. With a few notable exceptions, most have crashed an...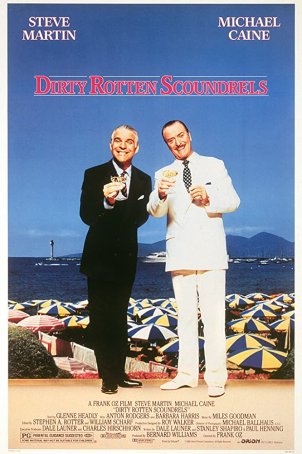 Dirty Rotten Scoundrels
With a title like Dirty Rotten Scoundrels, one shouldn't expect to take the movie seriously and that's the attitude the filmmakers anticipated audiences to have. A comedy caper that relies more on the charm of its stars than the twistiness... Fantasia 2000
Comparing Fantasia 2000 to the original Fantasia is in some ways unfair, especially considering the way movie-going methods and tastes have changed over the past six decades. Yet, even though the hand-drawn animation has been helped along by the la...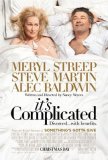 It's Complicated
For Nancy Meyers, whose Hollywood career began with screenplay and producer credits for Private Benjamin and whose first stint behind the director's chair occurred in 1998 with the Lindsay Lohan remake of The Parent Trap (back when Lohan was still ... Little Shop of Horrors
The 1986 version of Little Shop of Horrors is a celebration of two beloved motion picture genres: the musical and the cheesy science fiction flick. Before making it to the screen in its final form during the '86 Christmas season, Little Shop of Ho...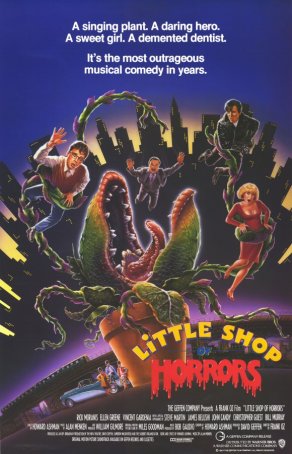 Little Shop of Horrors (re-review)
Spoilers Ahoy! This review talks in detail about plot points, including the ending, so if you haven't seen either the play or the movie and want to experience it without knowing beforehand what happens, I suggest avoiding this review.In late... Mixed Nuts
Gag. There must be something about the combination of Steve Martin and Nora Ephron that doesn't work. Anyone remember My Blue Heaven? (For that matter, does anyone want to remember My Blue Heaven?) Regardless of how dreadfully unfunny that Ma...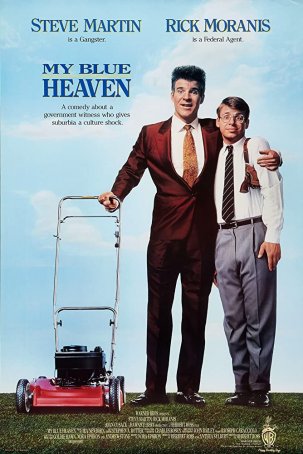 My Blue Heaven
Was there ever a bigger misuse of talent than the one evident in 1990's My Blue Heaven? Not only were both leads, Steve Martin and Rick Moranis, miscast but the director, Herbert Ross (Steel Magnolias), is tone-deaf when it comes to comedic ...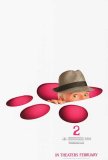 Pink Panther 2, The
I approached The Pink Panther 2 with the firm belief that, no matter how ill inspired it might be, it certainly couldn't be worse than its 2006 predecessor, which set a new low bar for all things Clouseau. In fulfilling those expectations, The Pin... Pink Panther, The
There are only two reasons to see The Pink Panther, and neither has anything to do with Steve Martin or his bastardization of Inspector Clouseau. The first is the opening credits cartoon - no matter how bad the movie, at least the title character,...