Movies starring Beyonce Knowles Austin Powers in Goldmember
When Mike Myers and Jay Roach introduced the world to Austin Powers: International Man of Mystery in 1997, their intention was to make a one-off spoof of James Bond movies and '60s culture. The movie did okay at the box office, then exploded in po...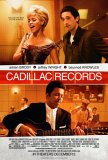 Cadillac Records
Cadillac Records, while not a "musical" in the traditional sense, is close to 50% musical content and 50% drama. Accordingly, it's about 50% good and 50% bad. The re-creations of some of the most noteworthy blues and early rock tunes from the '50... Dreamgirls
Dreamgirls is a wonderful entertainment: a musical that, while not skimping on the music, delivers a multi-layered storyline featuring complex characters. The average Hollywood musical focuses on spectacle and, while there's some of that to be fou...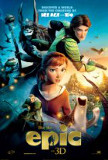 Epic
Generic and forgettable - those are the two words that immediately come to mind to describe Chris Wedge's first solo outing as an animated feature film director. (With Carlos Saldanha, he created Ice Age). What makes matters worse is that Epic isn'... Pink Panther, The
There are only two reasons to see The Pink Panther, and neither has anything to do with Steve Martin or his bastardization of Inspector Clouseau. The first is the opening credits cartoon - no matter how bad the movie, at least the title character,...