Movies starring Eddie Murphy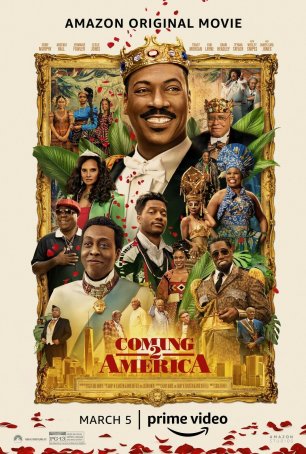 Coming 2 America
The fairest way I can describe Coming 2 America is to say that it's not as bad as I feared it might be. Damning with faint praise, indeed. My expectations were based on two factors: (1) the original movie, Coming to America, was an amusing-b...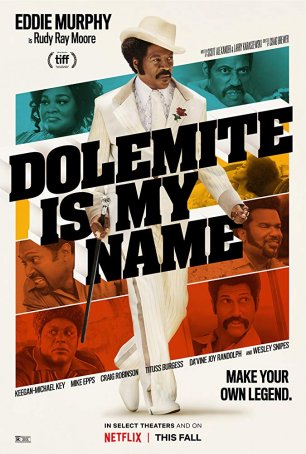 Dolemite Is My Name
Dolemite Is My Name isn't only a biopic of the comedian/actor/musician Rudy Ray Moore, it's Eddie Murphy's Valentine to one of the most outrageous figures in '70s Blaxploitation films. Murphy has long desired to make a movie about Moor... Dr. Dolittle
When I first heard that Twentieth Century Fox intended to re-make Dr. Dolittle with Eddie Murphy in the title role, I suspected that it was a bad move (the success of The Nutty Professor notwithstanding). Now that I have endured the 85 minute moti... Dr. Dolittle 2
About the most positive comment I can offer about Dr. Dolittle 2 is that it's not as painful to endure as its 1998 predecessor, Dr. Dolittle. Unlike the earlier Eddie Murphy effort about the M.D. who can talk with animals, the second installment m... Dreamgirls
Dreamgirls is a wonderful entertainment: a musical that, while not skimping on the music, delivers a multi-layered storyline featuring complex characters. The average Hollywood musical focuses on spectacle and, while there's some of that to be fou...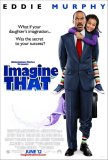 Imagine That
Watching Imagine That, I was beset by a feeling of intense depression. Is this what Eddie Murphy has become? Once moviedom's most high-octane comedian, a combustible mixture of raunchy, non-holds-barred verbal repartee and kinetic physical mayhem...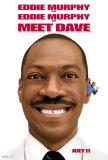 Meet Dave
Back in the 1980s, it wasn't uncommon to hear Eddie Murphy referred to as a "comic genius." 20 years later, the man who once made a concert film called Raw has become a purveyor of PG-rated pabulum. At one point, Murphy could deliver while collec... Mulan
My concept of a "family film" is a movie that can be enjoyed by viewers of all ages: undiscriminating young children, teenagers with short attention spans, and adults with somewhat more refined standards. Unfortunately, too often Hollywood eq... Norbit
Now begins a period of prayer for Eddie Murphy - he must pray that no one who can cast a Best Supporting Actor vote in the 2007 Oscar race will see Norbit, because no one in their right mind could think of providing an honor to anyone involved in t... Nutty Professor 2: The Klumps
Eddie Murphy's 1996 remake of The Nutty Professor is one of those movies that, at least from a creative perspective, neither deserves nor warrants a sequel. What's the point? More of the same, it seems. Any time a movie makes $130 million in the...