Movies starring Jeffrey Jones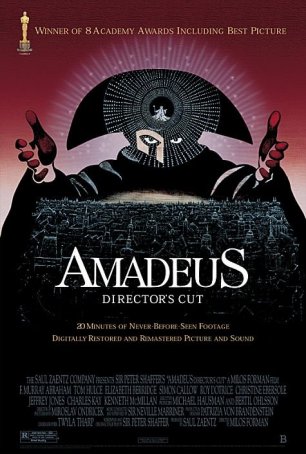 Amadeus
Most movies about artists (painters, composers, authors, etc.) tend to be dull and uninspired, rendering the subject of the film far less interesting than his or her work. Amadeus is an exception. In fact, it is arguably the best motion picture e... Devil's Advocate, The
Taylor Hackford's The Devil's Advocate has many laudable qualities, but subtlety is not among them. The story, which postulates that the devil is walking among us today, gives Satan's human alter-ego a truly obvious name: John Milton (for those w... Dr. Dolittle 2
About the most positive comment I can offer about Dr. Dolittle 2 is that it's not as painful to endure as its 1998 predecessor, Dr. Dolittle. Unlike the earlier Eddie Murphy effort about the M.D. who can talk with animals, the second installment m... Ed Wood
A title like "the Worst Director of All Time" virtually assures that people will remember Ed Wood, although perhaps not in exactly the way the filmmaker would have preferred. Tim Burton, with a biopic that is as much a parody as a tribute, has bro... Sleepy Hollow
Tim Burton's Sleepy Hollow is as stylish and atmospheric as any motion picture to arrive in theaters this year. Unfortunately, those aspects are its lone strengths. The film suffers from tepid performances, feebly drawn characters, and a meanderi...