Movies starring Christina Ricci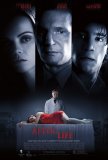 After.Life
I admire filmmakers who take chances and defy expectations. Admittedly, that sort of thing doesn't always work, and there are flaws aplenty in After.Life, but the criss-crossing between drama, thriller, and horror is nothing if not arresting. It ...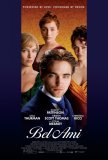 Bel Ami
If the goal of Bel Ami was to capture a fleeting flavor of Dangerous Liaisons, the intention should be deemed a failure. Based on Guy de Maupassant's 1885 novel, Bel Ami is the meandering, unfocused tale of the rise of an unprincipled opportunist i... Black Snake Moan
Black Snake Moan is designed to look and sound like a B-grade exploitation flick. It opens with a hot sex scene followed shortly thereafter by the sight of a girl writhing on the ground in apparent sexual frustration. Later, there's booze and blu... Cursed
Cursed is a good title for this film, which has been beset by problems from the outset. The version finally reaching theaters in February of 2005 likely bears little resemblance to what producer/writer Kevin Williamson and director Wes Craven init... Fear and Loathing in Las Vegas
It's too bad the title The Good, the Bad, and the Ugly was already taken, because it would have been the perfect moniker for Fear and Loathing in Las Vegas, Terry Gilliam's adaptation of Hunter S. Thompson's book (emphasis on "the bad and the ugly"... Ice Storm, The
Perceptive is the best single word I can come up with to describe The Ice Storm, Ang Lee's near-masterpiece that deconstructs the American family. For, although the film is provocative, entertaining, and impeccably crafted, its greatest streng... Monster
An understanding of how society uses - and, more importantly, misuses - the term "monster" offers crucial insight into the intentions of first time filmmaker Patty Jenkins. Without offering justifications or excuses, Jenkins seeks to provide some ...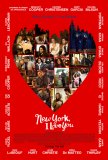 New York, I Love You
New York, I Love You is the second in a planned five-film series of anthologies that explores different meanings of love. The first movie, Paris, I Love You, was released in 2007. There are also projected excursions to Jerusalem, Rio, and Shangha...
Run Time: 1:40
U.S. Release Date: 2009-10-16
MPAA Rating:
"R" (Profanity, Sexual Situations)
Genre:
DRAMA
Director:
Fatih Akin, Yvan Attal, Allen Hughes, Shunji Iwai, Jiang Wen, Shekhar Kapur, Joshua Marston, Mira Nair, Natalie Portman, Brett Ratner, Randall Balsmeyer
Cast:
Shia LaBeouf
,
Andy Garcia
,
Christina Ricci
, ... Opposite of Sex, The
The turning point in Christina Ricci's career came when she chose to appear in Ang Lee's The Ice Storm. Since then, nothing has been the same for the up-and-coming performer. Before the 1997 feature, Ricci had turned up in host of bland, family-o... Penelope
One could be forgiven for approaching Penelope with a certain amount of skepticism. It has two points against it - not only is it opening in the middle of one of the bleakest cinematic seasons but it has sat on the shelf for nearly two years since...